Can you feel it?
The pulse to go explore? The need to be a pioneer?
If you have the bug, you know, the will for adventure and escape, than you've come to the right place.
And what better way to find your next great journey than in an RV?
If this is you at all, well, you've found your tribe.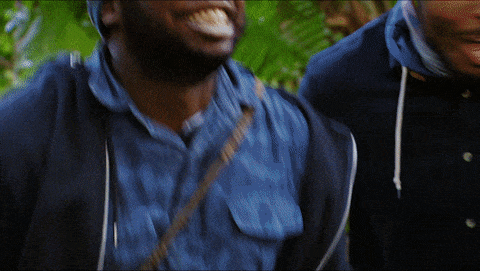 Here's the catch, the RV (recreational vehicle for those uninitiated) industry is very vibrant, but also very diverse with literally thousands of different options for every soon to be explorer.
From tiny teardrop trailers built for a solo traveler to massive class A rigs beating the amenities of many hotels, you have a lot of options to choose from.
And while you begin whittling down the options based on your needs, you'll eventually come across the question "Which RV manufacturer can I actually trust?"
In this article we're going to breakdown everything you need to know about the different RV manufacturers available to you. These companies play a pivotal role in shaping the landscape of the RV community and industry, and before you venture into your first (or 10th!) RV you'll want to know how each brings their own unique expertise, philosophy, and quality to your rig.
We designed this article to be a valuable resource and starting point to help you make the most informed decision possible.
Our goal is to help you navigate the landscape and choose the best RV with confidence tailored to your specific needs. In the end, knowledge is power and the more informed you are, the better your decisions will be.
With all that being said, let's get started!!
Who Owns These RV Manufacturing Companies?
There's an old saying which can help you think more clearly about the world. It goes, "follow the money".
Now, as we embarked on creating this article there was something striking we noticed.
Have you ever heard of the pareto principle? If you're unfamiliar, it's the 80/20 effect which basically means that in any large group or population, 80% of the consequences will come from 20% of the causes.
In economics, this helps explain the cause of wealth inequality where 20% of the people own 80% of the wealth.
Fun fact, this exact scenario has happened to the RV manufacturing industry.
To be more specific, while on first glance you may think there are hundreds of brands and manufacturers to choose from, you're actually likely to be choosing from only 2 companies (more on this in a moment).
Overall, 4 (yes only 4) companies own over 90% or more of the RV market share and all of these 4 companies are publicly traded.
Now, this isn't necessarily a bad or good thing, but it does provide some food for thought.
If you're new to the RV community, you wouldn't have noticed, but for those who are a little more seasoning you'll probably have noticed how the quality of the RV's seems to have steadily decreased, while overall prices have increased.
With the knowledge of these brands and manufacturers being publicly traded, it actually begins to make sense. These organizations are incentivized to maximize their profits. Not a bad thing at all, but it does produce a greater incentive to use cheaper products in an effort to reduce costs.
Let's dive a little deeper to provide more clarity…
The Big 2 RV Manufacturers
Earlier I told you how you're likely to purchase an RV from 1 of 2 places.
Why did I say this?
Because 2 RV manufacturers own just about 86% of the entire RV marketplace. Who are these two titans?
Thor Industries – totalling about 45% of the RV market share
Forest River – totalling about 40% of the RV market share
This will help explain why you might find yourself asking, "why do all these RVs look so… similar?"
Well, it's because they are.
In fact, here's the breakdown of the different brands underneath each of these 2 giants.
THOR Industries
Started by Wade Thompson and Peter Orthwein, these two guys basically purchased Airstream after it became distressed in the 1970's due to the oil crisis.
The "holding" company they purchased Airstream was called THOR which was the combination of the first two letters of their respective last names.
Candidly, they basically turned the company around within a year – going from a net loss of $12 million to a gain of $1 million almost overnight – and began expanding with different brands ever since.
This company now owns:
Airstream
CrossRoads RV
Cruiser RV
DRV Luxury Suites
Dutchmen
Entegra Coach
Heartland
Highland Ridge RV
Jayco
Keystone RV Company
K-Z RV
Redwood Residential Vehicles
Starcraft
Thor Motor Coach
Tiffin Motorhomes
VanLeigh RV (division of Tiffin Motorhomes)
Venture RV
Forest River
Founded in 1996 by Peter Liegl with the goal of bringing a higher quality RV to the market, this company has quickly grown to be a dominate player in the industry.
Also, it helps to have the backing of Warren Buffet of Berkshire Hathaway, who purchased a major stake in the company in 2005. Guess he saw the writing on the wall that RVing was here to stay.
Forest River owns:
Coachmen RV
Dynamax
East to West RV
Forest River RV
Palomino RV
Prime Time Manufacturing
Shasta RV
Why Does This Matter For You?
At the end of the day, both these companies make good (and arguably bad) RVs.
In fact, Airstream is regarded as one of the highest quality RVs on the market, and we've often heard of Airsteam owners literally saying "They'll never go back."
However, you also have many comments that the literal Thor motorcoach brand is, well, lacking in certain respects.
Does this mean you should look elsewhere for your new rig because it might be owned by one of the Big 2?
Absolutely not!
It just means you now have a more clear understanding of who your purchasing from.
The 2 "Runner Up" RV Manufacturers
These next 2 manufacturers are still good ones to work with, they just don't own as much of the market share as the 2 we talked about earlier.
It's estimated these two manufacturers 10-12% total of the RV market, but don't let that fool you, they're still a force to be reckoned with.
They include:
Winnebago Industries, and
REV Group
Winnebago Industries
Founded in 1958 as a way of bringing new jobs to the Forest City, Iowa area, this RV company used to be the name brand for motorhomes and still pulls an almost cult following.
They're a publicly traded company owning about 8% of the North American RV market, but they've only recently started to acquire new brands outside the Winnebago name. These include:
Newmar
Grand Design
Winnebago
Fun fact, they also own Barletta Pontoon Boats.
REV Group
Formally known as Allied Specialty Vehicles, REV group is a somewhat new(ish) player on the scene owning about 2-3% of the RV market.
They're the smallest of the RV manufacturers, but own the following brands:
American Coach
Fleetwood RV
Monaco
Holiday Rambler
Renegade RV
Midwest Automotive Designs
Lance Camper
Should You Buy From Medium Sized RV Companies?
You'll find quality seems to be more consistent with medium sized manufacturers.
For example, Grand Design has done a great job of earning a reputation as a consistently top quality manufacturer.
Does this mean you should automatically choose them for your RV?
Not necessarily. At least you'll know you can expect good competition from them to earn more market share by improving the quality of the RV.
The Rest – Privately Held RV Manufacturers
The rest of the RV manufacturers are going to compete for the small 1-4% of the market that's left.
These privately-held companies are still well known within the RV community and produce high quality products, they're just not as pervasive as the 4 companies above.
Many of these brands focus on one specific type of RV and have niched down to be known for just one thing.
Here's a quick list:
Allen Camper Manufacturing
Adventurer Manufacturing
Alliance RV
Armadillo Trailer Manufacturing
ATC Trailers
Bigfoot Industries
Bowlus
Braxton Creek
Capri Camper
Casita Travel Trailers
Chinook RV
Coach House
Cortes Campers
Eclipse Recreational Vehicles
Ember RV
Escape Trailer Industries
Eveland's, Inc (Scamp)
Genesis Supreme RV
Gulf Stream Coach
Host Campers
Lazy Daze
inTech RV
Leisure Travel Vans (Triple E Recreational Vehicles)
Little Guy Trailers
Northwood Manufacturing
Northern Lite
Northstar
nüCamp RV
Oliver Travel Trailers
Outdoors RV Manufacturing
Pacific Coachworks
Phoenix USA
Pleasure-Way Industries
Roulottes Prolite
Rugged Mountain RV
The RV Factory
Safari Condo
Sunset Park RV
Trail Wagons
Travel Lite RV
Should You Buy From Privately Held RV Manufacturers?
While first thought might be to go with smaller players because they'll be more focused on serving their customers, this might not actually be the case.
While many of these manufacturers have done a great job of building a fan base and producing high quality products, you have to be cognisant of the fact that they're scrappy and might not survive over the long run.
Rough to say, but we must face the facts.
If you've purchased an RV from one of these manufacturers, and they end up going bust, well, there goes your warranty and access to parts.
Plus, pricing will vary significantly because these bespoke manufacturers are typically building custom rigs tailored to their clients. You're not going to really pay MSRP like you would with a THOR type brand.
RV Manufacturers By RV Type – Breaking It All Down
If you want to go straight to a brand continue to scroll because we've listed it alphabetically.
However, if you're curious which brand builds which type of RV then we've dedicated this section to you.
If you're interested to know details about the difference between the types of RVs, we have an entire page dedicated to that titled RV Types and Classes.
We're not going to go to in-depth in this article, but we'll provide you with the high level facts so you can get the jist.
Honestly, getting an idea of the type of RV you want will be your best first step because it narrows down the researching a lot.
Many of the brands create every different type of RV, but there are quite a few who only focus on travel trailers or motorhomes. Either way, we'll point you in the right direction!
Class A Motorhome Manufacturers
Ahh the good ole' class A motorhome.
This is the RV type from the legendary series "Breaking Bad". It's the RV type in "Meet the Fockers" and especially in the movie "RV".
When you think of RV's, you're probably thinking of a class A. It's just synonymous with RVing.
These recreational vehicles are going to be the top of the line with all the bells and whistles you can think of, and are considered a rolling bus. Just a giant rectangle on wheels if you ask us.
Generally they're about 26-45 feet (did I mention they're big?) weighing in at roughly 13,000-30,000 pounds.
Most of the time you can expect amenities like:
RV king size beds
Full bathroom
2+ slide outs
Full fridge
Sofa
And more…
Overall this RV type is for those who enjoy glamping and/or are planning to stay full time and explore the U.S. in style!
Here's a listing of the manufacturers making class A motorhomes:
American Coach
Coachmen RV
Entegra Coach
Fleetwood RV
Forest River RV
Holiday Rambler
Jayco
Monaco Coach
Newmar Corporation
Nexus RV
Thor Motor Coach
Tiffin Motorhomes
Winnebago Industries
Class B Motorhome Manufacturers
This motorhome is going to be your vans – which is a favorite among younger explorers who are doing solo or couple only travels.
This is going to be the smallest option within the motorhome RV type and is going to have the bare bones needed for survival on the road. Expect a bed, a little burner stove, and some extra storage space only.
Granted the van might not give you a lot of amenity options, but you'll find amazing fuel economy and all the cool boondocking spots unavailable to the other RV types.
Plus, you can drive this in the city and park in a normal parking spot without worry because they're generally no bigger than a full size truck coming in at only 17-23 feet long and weigh between 4,000-9,000 pounds.
There's also a type of motorhome called a class B+ which is significantly bigger and able to sleep more people. More on that in our dedicated article on class B motorhomes. Here's the list of manufacturers making class B motorhomes:
Airstream
Chinook RV
Coach House
Coachmen RV
Entegra Coach
Fleetwood
Grech Motors
Jayco
Leisure Travel Vans (Triple E Recreational Vehicles)
Midwest Automotive Design
Nexus RV
Panoramic RV
Phoenix USA
Pleasure-Way Industries
Regency RV
Renegade RV
Roadtrek
Safari Condo
Thor Motor Coach
Winnebago Industries
Class C Motorhome Manufacturers
Class C RVs are going to be the class "cab-over" look and are the most commonly rented RV type.
Ironically this motorhome type sits between a class A and a class B, but somebody thought it would be funny to mess with the market and named it a class C.
This RV motorhome is a perfect choice for those individuals with decent size families who want the amenities of a class A without the price tag.
You can typically fit between 4-6 people fairly comfortably and you'll find the amenities are pretty good with a full bathroom (usually), RV queen size bed, a little dining area, and maybe a sofa.
There's also segmentation where the bedroom will be separate from the living area which is not the case in a class B. These RVs will typically be between 20-30 feet weighing in around 10,000-13,000 pounds.
There's also a super class C (or a class C+) which will be larger, but that's for our dedicated article on class C motorhomes.
Here's the manufacturers making class Cs:
Dynamax
East to West RV
Entegra Coach
Fleetwood RV
Forest River RV
Gulf Stream Coach
Holiday Rambler
Jayco
Lazy Daze
Nexus RV
Renegade RV
Thor Motor Coach
Tiffin Motorhomes
Winnebago Industries
Travel Trailer Manufacturers
A travel trailer is a pull behind type of RV where it has no motor (in fact all the RVs listed below are going to be considered travel trailers, but with unique specifications).
This type of RV is going to be the most popular on the market with the most variations for you to enjoy.
Ranging from 10-40+ feet and weighing between 1,000-10,000 pounds or more, these RVs can provide you with just the basic amenities all the way up to full on luxury when you're hitting the road.
Just for reference, you will need to have a tow vehicle where you can opt for a truck or a SUV.
Here's a list of travel trailer manufacturers:
Airstream
Alliance RV
Allen Camper Manufacturing
Armadillo Trailer Manufacturing
Bigfoot Industries
Bowlus
Casita Travel Trailers
Chinook RV
Cortes Campers
CrossRoads RV
Cruiser RV
Dutchmen RV
East to West RV
Ember RV
Escape Trailer Industries
Eveland's, Inc
Forest River RV
Genesis Supreme RV
Grand Design RV
Gulf Stream Coach
Heartland RV
Highland Ridge RV
inTech RV
Jayco
Keystone RV Company
K-Z RV
Lance Camper
Northwood Manufacturing
nüCamp RV
Oliver Travel Trailers
Outdoors RV Manufacturing
Pacific Coachworks
Palomino RV
Prime Time Manufacturing
Riverside RV
Roulottes Prolite
Safari Condo
Shasta RV
Starcraft
Sunset Park RV
Travel Lite RV
Venture RV
Winnebago Industries
As you can clearly see, a lot of manufacturers make travel trailers…
Fifth Wheel Manufacturers
Fifth wheel trailers are a form of travel trailer, but pulled by a special hitch located in the bed of a truck where the trailer will have a "goose neck" which sits over the truck bed.
FYI, you have to get the hitch specially installed in your truck to tow a fifth wheel.
When you go fifth wheel, you're getting the ultimate form of camping. In fact, most people who opt for a fifth wheel are full-timers because they're literally a rolling home. Frankly, they're a spaceship on wheels.
Generally these RVs will be between 20-40 feet weighing in between 6,000-18,000 pounds. We've come across some larger RVs which are just absolute units. Again, spaceship on wheels.
Here's the list of manufacturers making fifth wheels:
Allen Camper Manufacturing
Alliance RV
CrossRoads RV
DRV Luxury Suites
Dutchmen RV
Escape Trailer Industries
East to West RV
Eveland's, Inc
Forest River RV
Grand Design RV
Gulf Stream Coach
Heartland RV
Highland Ridge RV
Jayco
Keystone RV Company
K-Z RV
Northwood Manufacturing
Outdoors RV Manufacturing
Palomino RV
Prime Time Manufacturing
Redwood RV
The RV Factory
Shasta RV
Starcraft
VanLeigh RV
Winnebago Industries
Toy Hauler Manufacturers
Toy haulers are special RVs because they're specially designed to haul your toys (think your ATVs, motorcycles, dirt bikes, kayaks, and more).
Typically a toy hauler is available as a fifth wheel, but they can also be bumper pull travel trailers, or a class A motorhome.
They have a dedicated "garage" where you park your toys, while also providing you with living space.
Toy haulers are super fun and probably offer the most versatility for families because the garage can actually be used as an extra bedroom (or office!).
Here's a list of the manufacturers:
Alliance RV
ATC Trailer
Chinook RV
CrossRoads RV
Cruiser RV
DRV Luxury Suites
Dutchmen RV
Eclipse Recreational Vehicles
Forest River RV
Genesis Supreme RV
Grand Design RV
Gulf Stream Coach
Heartland RV
Highland Ridge RV
Jayco
Keystone RV Company
K-Z RV
Newmar Corporation
Northwood Manufacturing
Outdoors RV Manufacturing
Pacific Coachworks
Palomino RV
The RV Factory
Sunset Park RV
Thor Motor Coach
VanLeigh RV
Winnebago Industries
Teardrop Trailers
Teardrop trailers are tiny campers where they'll provide you with a bed and an outdoor kitchen (some models have a little wet bath but most don't).
They literally look like a teardrop which is the reason for the name, and they're going to be one of the smallest RV options available ranging from 6-8 feet in length and at most 2,000 pounds.
They're perfect for weekend camping trips where you want to camp in remote locations without being in a tent (perfect for those who want to sleep a little more comfortably).
Find out more info on our dedicated page to tear drop trailers…
Here's a list of the manufacturers:
Braxton Creek
Columbia Northwest
Little Guy Trailers
nüCamp RV
Truck Camper Manufacturers
Truck campers are an RV type because they're a self-contained unit with hard walls, but they actually sit in the bed of your truck.
There are two options which include:
Either one requires a truck and they're going to be right next to tear drop trailers as some of the smallest RV options available ranging from 6-15 feet and weighing between 1,000 and 3,000 pounds.
Here's a list of the manufacturers:
Adventurer Manufacturing
Bigfoot Industries
Bundutec USA
Capri Camper
Host Campers
Lance Camper
Northern Lite
Northstar Campers
Northwood Manufacturing
nüCamp RV
Palomino RV
Rugged Mountain RV
Travel Lite RV
The Complete List of RV Manufacturers (in ABC Order!)
Adventurer Manufacturing
Privately Held
If you want a high quality truck camper, look to Adventure Manufacturing! They're known – and specialize in – building truck campers with a rich history spanning 50 plus years.
Founded by outdoor enthusiasts in Yakima, Washington, the founders recognized a need for a compact and portable solution on a pickup bed truck, instead of being pulled behind one.
Currently Adventurer Manufacturing owns 2 unique brands (with 2 discontinued ones) which include:
Adventurer
Scout
Adventurer Truck Camper Models
Scout Truck Camper Models
Tuktut
Yoho
Olympic
Kenai
Their models feature spacious and well-designed interiors, offering amenities such as comfortable sleeping quarters, fully equipped kitchens, modern bathrooms, and ample storage options.
One thing cool about Adventurer Manufacturing is they'll help provide customized truck campers for the outdoor enthusiast looking for a little more than just out-of-the-box.
Airstream
Owned by THOR Industries
Considered the "crown jewel" of the RV industry, Airstream has been an iconic manufacturer for travel trailers for almost 100 years.
Founded in 1931 by Wally Byam, this visionary entrepreneur and adventurer set out to help build his own "travel trailer" and realized the avid camper and traveler was in need of a high quality "camping home".
From the beginning, Airstream stood out among it's peers by using airplane grade aluminum in an aerodynamic shape to mimic the efficiency of aircraft.
Because of the use of aluminum, Airstream has a reputation for being extremely durable while maintaining a high level of quality and workmanship within the rig itself.
Airstream is now a subsidiary of THOR Industries which purchased them in the 70's after the oil crisis caused the company to experience some hardship.
Airstream makes 2 different types of RVs which include:
Travel Trailers, and
Class B & B+ motorhomes
Airstream Travel Trailer Models
The travel trailers Airstream makes are the most recognizable and used item within their inventory. They're the only RV on the market with a shiny silver aluminum body along with big panoramic windows.
The models for Airstream travel trailers include:
Basecamp
Classic
Flying Cloud
Globetrotter
International
International Serenity
Signature
Sport
Tommy Bahama
Airstream Class B Motorhomes
Built on a Mercedes Sprinter van chassis along with a powerful diesel engine, the Airstream class B RVs are considered some of the highest quality rigs on the market.
They currently make 2 different types of class B motorhomes.
Class B RV
Models include:
Interstate Lounge EXT
Interstate Grand Tour EXT
Tommy Bahama Interstate
Interstate Nineteen
Class B+ RV
The only model for the class B+ is the Atlas, which is significantly larger than the regular class B rigs.
Allen Camper Manufacturing
Privately Held
In 1958, E.C. Peay founded Allen Camper by a series of serendipitous accidents. E.C. was originally dissatisfied with the campers available on the market, and doing what any good entrepreneur does, he built one himself.
Except, before he even finished building it somebody begged him to buy it off his hands. Fun fact, E.C. built 4 campers for customers before he even got the chance to build one for himself. Ever since then, Allen Camper Manufacturing has been making recreational vehicles for a number of loyal customers.
Their main brand is the Idle-Time RV which comes in both a travel trailer and a fifth wheel version.
Alliance RV
Privately Held
Settled in Elkhart, Indiana – the RV manufacturing capital of the world – Alliance RV focuses on producing travel trailers with additional options for fifth wheels and toy haulers.
They must have some kind of luck because they were formed in 2019 with production beginning in early 2020. For those unfamiliar, this is when COVID really took shape within the U.S. and more importantly the RV boom of 2021 was right around the corner!
Alliance Travel Trailer Models
Alliance Fifth Wheel Models
AllianceToy Hauler Models
American Coach
Owned by REV Group
Once a division of Fleetwood RV, now a part of REV Group (you remember, the 4th largest RV manufacturing group) American Coach focuses on producing motorhomes in both the class A and class B arena.
They're primarily known for being more upscale, built with a diesel engine, and always sitting on a Freightliner chassis for the frame to help provide additional quality for their customers.
You'll find American Coach manufacturing RVs out of Decatur, Indiana. Here's some of their models:
American Coach Class A Models
Large and in charge, these class A models chock full of high class amenities and appliances to help make your camping trip feel like a second home. They have 3 different lines:
American Tradition
American Eagle
American Dream
American Coach Class B RV Models
They recently joined the class B crew by building on top of a Mercedes Sprinter van for those individuals who like vanlife. If you're a solo traveler or a couple of people looking to embrace the pioneer spirit, these class B models will make you feel comfy and safe. They have 2 different lines which include:
American Patriot
American Patriot Cruiser
Armadillo Trailer Manufacturing
Privately Held
Built by our brothers and sisters in the north, this Canadian RV company knows how to build a lightweight trailer. Their flagship models are small – both are under 14 feet in length – and designed around a classic RV look and feel.
Started by Allan Jong a little over 40 years ago, the company is now run by the two sons Mike and Jason who have carried the torch for their family.
They have 2 different models which are both classic, small, and handcrafted for the ultimate camping adventure. These models include:
Armadillo Trailer Travel Trailer Models
ATC Trailers
Privately Held
ATC Trailers (aka Aluminum Trailer Company… Trailers) is a toy hauler's dream come true. This privately held company started in 1999 when Steve Brenneman got fed up with steel frame trailers and wanted a trailer with higher quality that was lightweight and durable.
Out of this desire came the all aluminum trailer his company is now known for.
Currently ATC only manufactures utility trailers, and by utility we just mean toy haulers and commercial grade trailers designed to carry cars, ATVs, golf carts, and much more.
They have a number of models, most of which only belong within the commercial or utility space and aren't actual RVs, but they do have quite a few toy hauler models worth mentioning, which include:
ATC Trailers Travel Trailer Toy Hauler Models
Plā 350 (Ultra Lite)
Plā 500/700
Game Changer
Game Changer PRO
ATC Trailers Fifth Wheel Toy Hauler Models
Plā 500/700
Game Changer
Game Changer PRO
Bigfoot Industries
Privately Held
Bigfoot RV is a boutique RV manufacturer based in British Columbia, Canada with a focus on building small to mid-size travel trailers and truck campers.
This company has a bit of an interesting history where in 2008 due to the Great Recession they had to shut down shop for a bit of time, but came roaring back in 2010 under new ownership with a keen focus on producing nothing but high quality rigs.
Because Canadians deal with the cold a little more than their friends to the south, Bigfoot has focused on producing rigs that are multi season. This means winter is fair game because of their high density insulation and thermal pane windows.
Bigfoot RV Travel Trailer Models
Bigfoot Industries only has one model line which is the 2500 Series but it comes in three different styles which include:
2500 Series – B17FB
2500 Series – B21
2500 Series – B25
Bigfoot RV Truck Camper Models
Bowlus
Privately Held
Based out of California, with a bit of a strange obsession with electric vehicles, comes Bowlus. They rock an old school 1930's look with a new school set of amenities.
Utilizing the same aluminum material known for Airstream, Bowlus provides their clients with a high quality RV that is curved at the end to provide aerodynamic support (plus it looks pretty cool).
They offer a luxurious land travel experience, incorporating innovative designs and meticulous craftsmanship. Transforming the RV industry a decade ago, Bowlus has continuously built upon its iconic legacy.
They recently introduced a new line called the Volterra which makes it the world's first fully-electric RV. The company has a passion for eco-friendly RVs with a goal to help electrify your camping experience.
Bowlus Travel Trailer Models
They have three primary models which include:
Heritage
Terra Firma
Volterra
Braxton Creek
Privately Held
If you're considering a teardrop trailer, Braxton Creek will need to be on your list. As a privately held company, Braxton Creek has been perfecting the art of teardrop trailer manufacturing since 2017.
With a dedication to innovation and a commitment to quality, they have garnered a loyal following of adventure seekers who crave the perfect blend of reliability and style.
Explore hidden gems, connect with nature, and create cherished memories that will last a lifetime.
Braxton Creek Travel Trailer Models
Their models include:
Bushwhacker
Bushwhacker Plus
Bundutec USA
Privately Held
Nestled in the heartland of the U.S., specifically in the scenic landscapes of NE Iowa, Bundutec, was born from the visionary mind of Rory Willett.
After a successful 40-year career as the president of Northstar Campers, Rory decided to establish Bundutec in 2013, to bring a different vision from the one Northstar decided to pursue.
Bundutec manufactures pop-top and hard-walled campers, catering to various truck sizes and preferences with a range of floor plans. Their campers are designed to be fully customizable, tailored to your specific requests.
Transform any sized pickup into a fully-equipped, expedition-ready rig, ready to conquer the great outdoors.
Bundutec USA Truck Camper Models
RoadRunner
Topi
Wild
Sable
Cape Camper
Odyssey
Free
Bunducamp
Bunduvry
Roamer
Capri Camper
Privately Held
Custom built truck campers are the only thing this Texas based manufacturer makes. In fact, these truck campers have gained such a reputation for quality, they were the camper of choice for the series "Yellowstone".
Founded in 1969, Capri has been hand-crafting each truck camper for their clients with a huge following in the rodeo space, but you don't need to be a cowboy to enjoy these rigs. In fact, if you love to hunt, fish, or do just about anything outdoors then you'll find yourself enjoying this truck camper more and more.
In 2014, Capri was purchased by a father-son duo named Pete & Tyson D'Acosta who have dedicated themselves to focusing on the details with these custom built and American made rigs.
Capri Camper Truck Camper Models
Retreat
Cowboy
Lone Star
Lone Star Jr
Casita Travel Trailers
Privately Held
In 1983, Casita set out to build a strong and durable travel trailer that can provide an ideal camping experience for a couple or even a family of 3-4.
All their trailers are 17' fiberglass mold sitting on a single axle for simplicity, but also longevity. Granted, the trailers are a bit smaller, but the compact size doesn't compromise on quality or amenities.
This focus on a lightweight construction makes them very easy to tow (especially with a smaller mid-size SUV) which broadens the range of potential customers.
Casita has five unique models of travel trailers, each with standard or deluxe options. The deluxe models come equipped with additional amenities like a wet bath, malleable bed arrangement, and different bed sizes.
Casita Travel Trailer Models
Spirit
Heritage
Freedom
Liberty
Independence
Chinook RV
Privately Held
Based out of the RV manufacturing capital of the world – Elkhart, Indiana – Chinook builds travel trailers, toy haulers, and class B motorhomes.
This company has a bit of a varied past which is actually pretty interesting. They originally started in 1938 as Mair & Son where they were building custom motorhomes. In the 1950's they were able to integrate a fiberglass design to their motorhomes which helped them launch into a recognizable brand name in the community.
Unfortunately while successful through the back half of the 20th century, the start of the 21st century was not so kind to them. They filed bankruptcy in '05 where the CEO at the time kept all the molds and manufacturing jigs until the economy could improve.
That's when Phil Rizzio purchased the brand and all assets in 2013 and brought this company back to life moving them out to Indiana. Now they produce a number of different rigs.
Chinook Class B Models
Sitting on a Mercedes Sprinter or Ford Transit chassis, they produce a class B and class B+ RV. Chinook claims the most pride on their motorhomes calling themselves "the sportscare of motorhomes". Their models include:
Bayside
Countryside
Summit
Maverick (Class B+ Model)
Summit B+ (Class B+ Model)
Chinook Travel Trailer Models
As part of the brand rebirth, Chinook acquired the RV brand Riverside Travel Trailer and integrated these bumper pull travel trailers into the fold:
Dream
Suite Dream
Trail Wagon – toy hauler
Dream Hauler – toy hauler
RPM – toy hauler
RPM Extreme – toy hauler
Coach House
Privately Held
One of the few RV manufacturers based out of Florida comes Coach House who exclusively manufacture class B and class B+ motorhomes.
Built on either a Mercedes Sprinter, Ford Transit, or Ford E-450 chassis, Coach House has dedicated them since 1985 to building premium motorhomes utilizing a patented one-piece fiberglass body.
Where many competitors offer multi-joined fiberglass pieces, Coach House opts for a single shell which offers fewer points of failure and an overall better experience.
Coach House Class B/B+ Models
Gas Class B+ Motorhomes
Platinum
Platinum III
Platinum IV
Diesel Class B and B+ Motorhomes
Coachmen RV
Owned by Forest River
Coachmen RV is a standalone brand within the portfolio of Forest River Inc, and is a classic RV manufacturer and brand.
What originally started as a side-hustle by 3 brothers in 1964, has turned into a behemoth of an organization having produced over 600,000 RVs.
They're originally known for their travel trailers – which include toy hauler, pop-ups, and fifth wheel models – but also have their own line of motorhomes ranging in all the classes.
Based out of Indiana (as almost all RV manufacturing companies are) you'll find a wide range of floor plans and models that are built for just about any camping adventure. Here's a list of their models:
Coachmen Class A Models
Gas Class A
Encore
Mirada
Mirada Select
Pursuit
Diesel Class A
Sportscoach SRS
Sportscoach RD
Coachmen Class B Models
Gas Class B
Diesel Class B
Coachmen Class C Models
Gas Class C
Concord
Leprechaun
Freelander
Cross Trail
Orion
Diesel Class C
Coachmen Travel Trailer Models
Apex Series – Apex Nano, Apex Ultra-Lite
Catalina Series – Catalina Expedition, Catalina Legacy Edition, Catalina Summit Series 7, Catalina Summit Series 8, Catalina Destination Series
Clipper Series – Clipper 3K Series, Clipper 4K Series, Clipper 5K Series & Clipper 6K Series
Freedom Express Series – Freedom Express Liberty Edition, Freedom Express Select & Freedom Express Ultra Lite
Northern Spirit Series – Northern Spirit, Northern Spirit XTR
Coachmen Fifth Wheel Model:
Brookstone
Chaparral Series – Chaparral, Chaparral Lite, Chaparral X-Edition
Coachmen Toy Hauler Models
Adrenaline
Catalina Trail Blazer
Freedom Express Blast
*All toy haulers are bumper pull.
Coachmen Teardrop Models
Clipper Series – Clipper Escape, Clipper Express, Clipper Explore, Clipper 12.0 Series
Columbia Northwest (aka Aliner)
Privately Held
Columbia Northwest is primarily a pop-up and teardrop RV manufacturer making one of the most interesting pop-up rigs on the market (known as the Aliner).
Based out of Mt. Pleasant, PA this company originally started in the beautiful region of Bend, Oregon when Ralph Tait had the idea to create an A-frame style pop up camper that would be light-weight and much more protective for camping during the cold and rainy season.
To his great surprise, people fell in love with his invention because it was light, easily towed, and downright cool.
After more than 40 years of dedication where the entire family worked together to make the organization successful, the Tait family successfully sold the business in 2014 to enjoy a well deserved camping trip.
Today, the Aliner brand retains the same quality and craftsmanship, while innovating for the future.
Columbia Northwest Travel Trailer Models
Ascape Series
Grand Ascape ST
Grand Ascape Plus
Aliner Series
Ranger 10
Classic
Evolution 12
LXE
Ranger 12
Scout
Scout-Lite
Evolution 15
Expedition
Family
CrossRoads RV
Owned By Thor Industries
CrossRoads RV is a division of Keystone RV – which ultimately is a brand underneath the THOR Industries umbrella – that was started in 1996 with a focus on producing live-in travel trailers for families.
CrossRoads wanted to focus on providing luxury to the camping experience where upgraded amenities along with custom floor plans became a new standard with every rig.
While they market themselves as a premium brand, you've got to give them credit because their cost is not overly expensive. Their least expensive option is ~$23,000 while their fully loaded option is only ~$140,000.
Some of their models include…
CrossRoads RV Travel Trailer Model:
Sunset Trailer
Zinger
Volante
Cruiser Aire
Hampton (Destination RV)
CrossRoads RV 5th Wheel Models
Cameo
Cruiser
Cruiser Aire
Volante
Redwood
Cruiser RV
Owned By Thor Industries
Cruiser is another brand owned by THOR industries which is known for their travel trailers and toy haulers. Based out of Indiana (no surprise there) Cruiser started building RVs in 1988 and was eventually acquired by Heartland RV in 2015, where Heartland is a division within THOR.
They specialize in building medium-size but ultra light weight rigs for the outdoor adventurer to feel comfortable towing and staying in.
Cruiser RV Travel Trailer Models
Cruiser makes the following models for their RVs:
Shadow Cruiser
Radiance
MPG
Embrace
Hitch
Cruiser RV Toy Hauler Models
DRV Luxury Suites
Owned by Thor Industries
Most tend to think of RVing as if you're just camping but with a hardshell tent. However, in the RV world, DRV decided to step it up a notch. This isn't camping anymore, they're building all out luxury home style rigs for those who want the extra comforts of home while on the road.
In 2003 DRV (a brand of Heartland which is owned by THOR) decided to appeal to a different kind of RV market, the growing group of people looking to travel the world, but keep their loved amenities at home.
You're not getting an RV, you're getting a fully furnished luxury home on wheels, complete with all the extras one could ask for, especially the service.
Here are the models of DRV:
DRV Luxury Suites Fifth Wheel Models
DRV Luxury Suites Toy Hauler Models
Dutchmen RV
Owned by Thor Industries
Based out of Indiana since 1988, Dutchman RV is a brand within the Keystone RV portfolio – which ultimately resides within THOR Industries portfolio.
The interesting thing about Dutchman is they also have many separate brands they manufacture with a notable one being Coleman (you know, the lantern company).
This is one of the largest manufacturers within the space and THOR knew from the outset they had a true competitor with Dutchman because they bought them out only 3 years after they started making RVs.
Dutchman make the following travel trailer (including bumper pull, fifth wheel, and toy hauler) models:
Dutchman Travel Trailer Models
Aspen Trail Series – Aspen Trail & Aspen Trail LE
Colorado
Coleman Lantern Series – Coleman, Coleman Lantern, Coleman Lantern LT
Coleman Light Series – Coleman Light, Coleman Rubicon, Coleman Rubicon 1200 Series
Eddie Bauer
Kodiak Series – Kodiak Cub, Kodiak Ultimate, Kodiak Ultra-Light, Kodiak SE
Dutchman Fifth Wheel Models
Dutchman Toy Hauler Models
Bumper Pull
Coleman Lantern
Rubicon XLT
Fifth Wheel
East to West
Owned by Forest River
Based out of the RV capital of the world (Elkhart, Indiana), East to West has been building travel trailers AND motorhomes since 2017 when Lisa Liegl Rees – child of the Forest River founder Peter Liegl – decided to build her own style of RV underneath the Forest River portfolio.
It first started with the goal of building a higher end "Forest River" travel trailer which at the time was much more basic for the weekend warrior camper.
Even though East to West is a newer addition to the market, they've made a name for themselves as a fairly high quality and light-weight (i.e. inexpensive) travel trailer brand – with a single class C motorhome model they make!
East to West Travel Trailer Models
Alta
Della Terra Series – Della Terra, Della Terra LE
Silver Lake Series- Silver Lake, Silver Lake LE
East to West 5th Wheel Models
East to West Class C RV Models
Eclipse Recreational Vehicles
Privately Held
One of the few RV manufacturers based outside of Indiana, Eclipse is a California RV company building toy haulers for those who love a good adventure.
Started in 2003 with the single focused goal of building a toy hauler people actually liked to stay in, Eclipse has become a very real player in the RV market.
Eclipse Toy Hauler Models
Ember RV
Privately Held
Ember is one of those fun and eclectic kinds of RV companies that pop up focusing on a very specific kind of RV consumer that is generally overlooked by most of the bigger manufacturers.
In fact, Ember was started by Ashley Bontrager – who ironically is the granddaughter for the founders of Jayco, Lloyd and Bertha Bontrager – and decided to focus on a niche of people who want a more rugged RV for their travels.
This RV brand is for the boondocker staying away from busy RV resorts or parks, and is looking for the hidden spot to catch the most scenic sunset, or for crossing over rough and bumpy terrain in the pursuit of a great hike.
If you fit into these buckets, you will like an Ember RV. Their models include:
Ember RV Travel Trailer Models
Overland Series
Overland Micro Series
Touring Edition
Entegra Coach
Owned by Thor Industries
Entegra Coach is one of the few manufacturers focusing on high end motorhomes. If you're looking for the ride of your life, you'll want to consider Entegra.
They originally started around 2002 with the goal of expanding away from fifth wheel trailers which their sister company was producing, and focusing on strictly diesel pusher motorhomes. However, when the 2008 financial crisis hit, Entegra was caught up in the mix and was sold to Jayco with the intent of expanding their portfolio options.
Then in 2016 all of Jayco was sold to THOR – which included the Entegra Coach series – helping Entegra focus on expanding their offering. It wasn't until a couple years later they expanded into the class C and eventually class B realm for the community.
Their models include:
Entegra Class A Models
Gas Class A Motorhomes
Diesel Class A Motorhomes
Reatta
Reatta XL
Aspire
Anthem
Cornerstone
Entegra Class B Models
Gas Class B Motorhomes
Diesel Class B Motorhomes
Entegra Class C Models
Gas Class C Motorhomes
Odyssey
Odyssey SE
Esteem
Diesel Class C Motorhomes
Accolade
Accolade XL
Accolade XT
Qwest
Escape Trailer Industries
Privately Held
Coming all the way from our brothers and sisters in Canada, Escape Trailers is a privately held RV manufacturing company that was originally started by Reace and Tammy Harmatuik who would fix and refurbish RVs and rent them out to friends and family.
Eventually it got to a point where people kept asking for additional features that they figured it would be a good idea to start building and manufacturing their own RVs.
And since 2002 they've been doing exactly this, where they've focused on creating a really unique fiberglass only rig. They're sold directly from the manufacturer as opposed to a dealer which helps keep the prices competitive.
Their models include:
Escape Travel Trailer Model
Escape (17′, 19′, and 21′)
Escape 5th Wheel Model
Escape 5.0 TA (21′) – their only fifth wheel option, and might we add the smallest fifth wheel we've come across… ever.
Eveland's, Inc
Privately Held
Eveland's, headquartered in Backus, Minnesota, is a renowned RV manufacturer specializing in crafting Scamp travel trailers and 5th Wheels.
As a family-owned enterprise, Eveland's has been at the forefront of the RV industry since 1971, offering factory-direct sales.
These much sought-after fiberglass-sided RVs are highly regarded for their exceptional value retention and sturdiness, even under heavy usage.
The manufacturer's trailers boast a combination of durability and ergonomic design, making them a preferred choice among RV enthusiasts.
The inception of Eveland's journey into the RV manufacturing world began in July 1971 when Duane Eveland was engaged in repairing damaged mobile homes. During this time, a Boler American factory representative observed his work and expressed interest.
Eventually, the Boler representative proposed a collaboration, inviting Duane Eveland to manufacture trailers for Boler in the US market. Excited by the opportunity, Duane, along with his brother Gerald Eveland and sister Gladys Coffland, negotiated a contract with Boler.
However, Boler American faced challenges and eventually ceased operations in late 1972, leaving Eveland's Inc. with molds but without a marketing partner. Undeterred, Duane, Gerald, and Gladys decided to forge ahead under their brand, coming up with the name "Scamp" for their trailers.
They started producing and marketing their Scamp trailers, which have since gained widespread acclaim for their quality and ingenuity. The Scamp lineup includes models in 13′, 16′, and 19′ sizes.
Scamp Travel Trailer Models
Scamp Standard (13' or 16')
Scamp Deluxe (13' or 16')
Scamp 5th Wheel Models
Scamp Deluxe (19') available in 3 different layouts
Fleetwood RV
Owned by REV Group
Based out of… you guessed it, Indiana, Fleetwood is one of the few RV companies still focused on building motorhomes for the everyday RVer. In fact, one of their models (the Discovery) is considered one of the most luxurious and popular class A options on the road over the past 25+ years.
Building class A and B RVs, Fleetwood has been at the RV game for a little over 70 years (since 1950 timeframe) and doesn't have any intention of slowing down. After their bankruptcy of 2009, and the eventual sale to the REV group, this brand has the money to continue focusing on selling and building new rigs for their hungry fans!
Their models include:
Fleetwood Class A RV Models
Gas Class A Motorhomes
Flex
Bounder
Fortis
Flair
Southwind
Diesel Class A Motorhomes
Discovery
Discovery LXE
Frontier
Frontier GTX
Pace Arrow
Fleetwood Class B RV Models
Gas Class B Motorhomes
Forest River RV
Owned by Forest River
One of the big 2 within the RV industry and only started in 1996 by Peter Leigl. Forest River reigns as the parent company out of Elkhart, Indiana with many unique independent brands in their portfolio.
They produce both motorhomes (class A and C) along with travel trailer RVs within a wide range of RV types.
Something unique about Forest River is the fact that they don't just produce RVs but a wide range of products including pontoon boats, buses, and cargo trailers.
In a little under 10 years, Forest River grew so quickly that Berkshire Hathaway decided to invest into the company in 2005.
Here are some of their models:
Forest River Class A RV Models
Gas Class A Motorhomes
FR3
Georgetown Series – Georgetown 3 GT3 , Georgetown 5 GT5, Georgetown 7 GT7
Diesel Class A Motorhomes
Berkshire Series – Berkshire, Berkshire XL, Berkshire XLT
Charleston
Forest River Class C Models
Gas Class C Motorhomes
Forester Series – Forester Classic, Forester LE, Forester TS
Solera
Sunseeker Series – Sunseeker Classic, Sunseeker LE, and Sunseeker TS
Diesel Class C Motorhomes
Forester Series – Forester MBS, Forester TS
Solera
Sunseeker Series – Sunseeker MBS, Sunseeker TS
Forest River Travel Trailer Models
Alpha Wolf
Aurora
Cherokee Series- Cherokee, Cherokee Grey Wolf, Cherokee Wolf Pack, Cherokee Wolf Pack Gold Series, Cherokee Wolf Pup
EVO
Flagstaff Series – Flagstaff Classic, Flagstaff E-Pro, Flagstaff Micro Lite, Flagstaff Shamrock, Flagstaff Super Lite
Grand Surveyor
IBEX
Independence Trail
No Boundaries
Ozark
Rockwood Series – Rockwood Geo Pro, Rockwood Mini Lite, Rockwood Roo, Rockwood Signature, Rockwood Ultra Lite
R-Pod
Salem Series – Salem, Salem Cruise Lite, Salem FSX, Salem Hemisphere,
Sandstorm
Shockwave
Stealth
Surveyor Legend
Vengeance Series – Vengeance Rogue, Vengeance Rogue SUT
Vibe
Viking
Wildcat
Wildwood Series – Wildwood, Wildwood FSX, Wildwood Heritage Glen, Wildwood X-Lite
Work and Play
XLR Series – XLR Boost, XLR Hyperlite
Forest River Fifth Wheel Models
Arctic Wolf
Cardinal Series – Cardinal, Cardinal Luxury, Cardinal Red
Cedar Creek Series – Cedar Creek, Cedar Creek Experience
Cherokee Wolf Pack
Flagstaff Classic
Impression
Riverstone Series – Riverstone, Riverstone Reserve
Rockwood Signature
Sabre
Salem Hemisphere
Sandpiper Series – Sandpiper, Sandpiper Luxury
Sierra Series – Sierra, Sierra Luxury
Stealth
Vengeance Series – Vengeance Rogue Armored, Vengeance Rogue SUT
Wildcat Series – Wildcat, Wildcat One
Wildwood Heritage Glen
XLR Series – XLR Boost, XLR Nitro
Forest River Toy Hauler Models
Bumper Pull
Cherokee Series – Cherokee Grey Wolf, Cherokee Wolf Pack, Cherokee Wolf Pack Gold Series
Flagstaff E-Pro
Ibex
No Boundaries
Ozark,
Rockwood Geo Pro
Salem FSX
Sandstorm
Shockwave
Stealth
Vengeance Series – Vengeance Rogue, Vengeance Rogue SUT
Wildwood FSX
Work and Play
XLR Series – XLR Boost, XLR Hyperlite
Fifth Wheel
Cedar Creek
Cherokee Series – Cherokee Wolf Pack
Riverstone
Sandstorm
Shockwave
Stealth
Vengeance Series – Vengeance Rogue Armored, Vengeance Rogue SUT
XLR Series – XLR Boost, XLR Nitro
Genesis Supreme RV
Privately Held
Genesis Supreme is a fairly large RV manufacturer based out of California which focuses on building toy haulers and travel trailers.
The story of Pablo Carmona is actually super inspirational as he dropped out of school in Mexico at the age of 6 to work in the fields for money to buy food for him and his family. He eventually found his way to the U.S. at 15 and worked his way up from a ground floor position at a different RV manufacturer to the head of operations.
He then broke away in 2012 to start his own company with Michelle Treangen making custom toy haulers for those who wanted to explore the great outdoors with their favorite toys.
Genesis makes both toy haulers and conventional trailers.
Genesis Supreme Travel Trailer Models
Northland
Surfside
Sea Breeze
Genesis Supreme Toy Hauler Models
Bumper Pull
Genesis Supreme
Vortex
MGM
Wanderer
Blazen
Ragen
Powerlite
Sandsport
Overnighter
Fifth Wheel
Genesis Supreme
Vortex
MGM
Blazen
Ragen
Powerlite
Sandsport
Grand Design RV
Owned by Winnebago
Another fairly new RV brand, Grand Design was founded in 2012 with the goal of only focusing on travel trailers. In fact, Grand Design was founded by ex-Keystone executives who wanted to focus on building a higher quality travel trailer they felt would better serve the market.
Their bet certainly paid off because they quickly got recognition from the market for their superior quality rigs at an affordable price point.
Grand Design only makes travel trailer RVs (which include 5th wheels and toy haulers) and have been given the deserved recognition of better than average quality.
Grand Design RV Travel Trailer Models
Transcend XPLOR
Imagine
Imagine AIM
Imagine XLS
Reflection
Grand Design 5th Wheel Models
Reflection
Reflection 150 Series
Solitude
Solitude S-Class
Grand Design Toy Hauler Models
Bumper Pull
Momentum MAV
Momentum G-Class
Fifth Wheel
Momentum
Momentum G-Class
Momentum M-Class
Grech RV
Privately Held
Another California manufacturer, Grech, was started by Ed Grech around 1982 with a focus on building mini-coaches like limos and luxury buses. They're actually new to the RV space where they recently started manufacturing class B motorhomes on top of Sprinter chassis.
They're considered a high-end dealer with a focus on quality products and floor plans.
Grech Motors Class B Models
Strada Series – Strada, Stada-Ion
Turismo Series – Turismo, Turismo-Ion, Turismo 4×4, Turismo-Ion 4×4
Terreno Series – Terreno, Terreno-Ion, Terreno 4×4, Terreno-Ion 4×4
Gulf Stream Coach
Privately Held
Founded in 1971, and still owned by the original family (the Shea family), Gulf Stream has become a rather large privately owned RV manufacturing company with 22 unique brands under their portfolio.
They originally started as a manufactured home business where they switched in 1983 to the RV market focusing on building travel trailers that leveraged some of the innovations learned from building homes.
They now offer a much wider range of products that include both travel trailers and motorhomes. Their full line of products range at just about 140 unique models.
Fun fact, they're the largest family-owned RV manufacturer within the space.
Gulf Stream Class C Models
Gulf Stream Travel Trailer Models
Gold Edition
Conquest Series – Conquest, Conquest Lite, Conquest Lodge
Innsbruck Series – Innsbruck, Innsbruck Lite, Innsbruck Lodge
Kingsport Series – Kingsport, Kingsport Lite, Kingsport Lodge
Trailmaster Series – Trailmaster, Trailmaster Lite, Trailmaster Lodge
Envision
Ameri-Lite
Geo
Gulf Breeze
Matrix
Northern Express
Streamlite
Vista Cruiser
Vintage Cruiser
Gulf Stream 5th Wheel Models
Gulf Stream Toy Hauler Models
Heartland RV
Owned by THOR
Another Indiana RV manufacturer, Heartland was started in 2004 and has been building travel trailers ever since.
Brian Brady began the company with a vision of focusing on 5th wheel trailers because he noticed the market moving to a larger rig for more full time living. He then expanded the company to include bumper pull travel trailers and toy haulers later on.
Heartland made a good name for themselves as being an affordable but durable trailer with some pretty innovative floor plans. They're now the 3rd largest fifth wheel manufacturer, and were purchased in 2010 by THOR Industries who wanted to expand their presence in the fifth wheel space.
Heartland RV Travel Trailer Models
North Trail
Mallard
Mallard Pathfinder
Sundance
Prowler
Trail Runner
Pioneer
Heartland RV Fifth Wheel Models
Landmark
Big Country
Elkridge
Bighorn
Bighorn Traveler
Milestone
Heartland RV Toy Hauler Models
Bumper Pull
Fuel
Lithium
Pioneer
Torque
Fifth Wheel
Cyclone
Road Warrior
Torque
Fuel
Gravity
Highland Ridge RV
Owned by THOR
Highland Ridge originally started in 2007 as Open Range (which ironically is still one of their model names) with the goal of producing travel trailers that could handle all four seasons.
For 7 years Open Range was growing slowly but gaining some traction within the community. So much so that Jayco decided to purchase the company in 2007 but changed the name to Highland Range, keeping their Open Range name as a model line.
Highland is now based out of Indiana and is ultimately within the THOR industry portfolio as Jayco was purchased by THOR in 2016.
Highland primarily focuses on lightweight but durable rigs designed to support a camper during the different seasons.
Highland Ridge RV Travel Trailer Models
Open Range Brand – Open Range, Roamer, Roamer Light Duty
Mesa Ridge Brand – Mesa Ridge, Mesa Ridge Light Duty, Mesa Ridge XLT
Silverstar Brand – Silverstar, Silverstar Light Duty, Silverstar XLT
Highland Ridge RV Fifth Wheel Models
Open Range Brand – Open Range, Open Range Conventional, Range Lite, Range Lite Air, Light
Mesa Ridge Brand – Mesa Ridge, Mesa Ridge S-Lite
Silverstar Brand – Silverstar
Holiday Rambler
Owned by REV
Holiday Rambler is one of those companies whose backstory can take an entire afternoon to explain.
Long story short, the company was founded in 1953 by Richard Klingler who basically built motorhomes in his backyard. He eventually sold to Harley-Davidson in 1986 who eventually sold the brand to Monaco Coach. The brand then declared bankruptcy in 2009 (you know… the Great Recession) and was ultimately purchased by Navistar who was then acquired by REV Group in 2013 (who currently owns Holiday Rambler).
Whew… that was a lot.
Anyways, Holiday Rambler only focuses on class A motorhomes and are designed to be lived in full-time where they've found a really lucrative pocket of people.
Holiday Rambler Class A Models
Gas Class A Motorhomes
Vacationer
Invicta
Admiral
Eclipse
Diesel Class A Motorhomes
Endeavor
Navigator
Nautica
Armada
Host Campers
Privately Held
​​Host Campers is one of the few truck camper only manufacturers, and even more rare they make campers outside of Indiana (in fact, they're based out of Bend, Oregon).
It should be noted that host campers is a great name because they're trucker campers so big you could literally host a house party in them. Almost all their models include multiple slide outs with a range of standard features and amenities that come at no extra cost.
Designed for full season wear-and-tear, these campers are meant to be used as full-time rigs with the ability to boondock and dry camp with ease.
Host Truck Camper Models
Yukon
Cascade
Everest
Mammoth
Tahoe SB
Tahoe LB
inTech RV
Privately Held
inTech actually started as a fiber optic splicing trailer manufacturing company (certainly had no idea this existed until learning about this company, now I need to thank my local fiber splicer for keeping the internet going after storms…).
With the experience of building these commercial style trailers, inTech decided to break into the residential segment of RV manufacturing in 2016 by building small teardrop style trailers.
inTech RV Travel Trailer Models
Flyer Brand – Chase, Pursue, Explore, Discover
Luna Brand – Luna
Sol Brand – Dawn, Eclipse, Horizon
Terra Brand – Magnolia, Willow
O-V-R Brand – Expedition, Navigate, Adventure
Jayco
Owned by THOR
Jayco is considered one of the biggest names in the RV space. Even bigger now because of their acquisition by THOR Industries who bought them in 2016 (for a little over half a billy by the way).
Started in 1968, Jayco has expanded to manufacturing travel trailers and motorhomes with many different models and floor plans for the RV enthusiast to enjoy.
Jayco has done an amazing job of focusing on larger family style rigs with floor plans designed for a family of 4 to 6 while still maintaining a super light frame so you can tow a Jayco with a regular size pickup truck.
Jayco Class A Models
Gas Class A Motorhomes
Alante
Precept
Precept Prestige
Jayco Class B Models
Gas Class B Motorhomes
Diesel Class B Motorhomes
Jayco Class C Models
Gas Class C Motorhomes
Redhawk
Redhawk SE
Greyhawk
Diesel Class C Motorhomes
Melbourne
Melbourne Prestige
Seneca
Seneca XT
Seneca Prestige
Jayco Travel Trailer Models
Jay Feather Micro
Jay Feather
White Hawk
Jay Flight SLX
Jay Flight
Jay Flight Bungalow
Eagle HT
Eagle
Jayco Fifth Wheel Models
Eagle HT
Eagle
North Point
Pinnacle
Jayco Toy Hauler Models
Fifth Wheel
Seismic
Seismic Luxury Series
Keystone RV Company
Owned by THOR
Founded out of Goshen, Indiana, Keystone RVs focuses on travel trailers with a significant focus on toy haulers (in fact, they're the largest seller of toy haulers in the U.S.) since 1996.
In almost comical fashion, they blew up fairly quickly and THOR industries purchased them in 2001. Since then, Keystone has had more opportunity to procure affordable fifth wheels, toy haulers, travel trailers, and even the occasional destination trailer.
Keystone RV Travel Trailer Models
Bullet
Bullet Crossfire
Hideout
Passport SL
Springdale
Passport GT
Premier
Outback Ultra-Lite
Carbon
Impact
Keystone Fifth Wheel Models
Alpine
Arcadia Super Lite
Arcadia ¾ Ton
Avalanche
Raptor
Carbon
Cougar Half Ton
Cougar Premium
Cougar Sport
Impact
Sprinter
Sprinter Limited
Montana
Fuzion
Keystone Toy Hauler Models
Bumper Pull
Carbon
Impact
Outback
Outback Ultra-Lite
Fifth Wheels
Carbon
Fuzion
Impact
Raptor
K.Z. RV
Owned by THOR
Based out of Indiana and manufacturing RVs since 1972, KZ is known for their high quality travel trailers (which include fifth wheels and toy haulers).
KZ is another brand that falls under the THOR industries umbrella (who acquired them in 2014) and has been a bit of a low-key player in the space for many years.
However, they deserve a little more recognition because they consistently rank at the top for quality with happy campers across the country.
In the RV space, it's very rare to see a company last for 50+ years, and the only way to do this is by making RVs people actually like.
From ultra lightweight to luxury rigs, KZ most likely has a model for you.
K-Z RV Travel Trailer Models
Connect
Connect SE
Escape
Sportsmen
Sportsmen Classic
Sportsmen SE
Sportster
K-Z Fifth Wheel Models
Durango
Durango Half-Ton
Durango Gold
Sportsmen
Sportster
Venom V-Series
Venom
Robby Gordon Speed UTV
K-Z Toy Hauler Models
Bumper Pull
Sportsmen Classic
Sportsmen SE
Sportster
Fifth Wheel
Sportster
Venom V-Series
Venom
Robby Gordon Speed UTV
Lance Camper
Owned by REV
Headquartered in Lancaster, California, Lance Camper specializes in crafting top-notch travel trailers and truck campers.
The company's journey began back in 1965, primarily focusing on producing exceptional truck campers. However, it wasn't until 2009 that they expanded their offerings to include travel trailers.
In 2018, Lance Camper was acquired by the REV group, marking a significant milestone in their history.
Renowned for their superior craftsmanship, Lance has earned an excellent reputation in the industry.
Satisfied customers often express their contentment with their purchases. While Lance may not be among the most budget-friendly travel trailer manufacturers, the slightly higher price tag is justified by the use of premium materials and the long-lasting value these trailers provide as a worthwhile investment.
Lance Camper Travel Trailer Models
1475
1575
1685
1875
1985
1995
2075
2185
2285
2375
2445
2465
Lance Truck Camper Models
650
825
850
855S
865
960
975
1062
1172
Leisure Travel Vans
Privately Held
Leisure Travel Vans, a brand under the ownership of Triple E Recreational Vehicles, hails from Winkler, Manitoba, Canada, a Canadian RV manufacturer.
Triple E, a family-owned company founded in 1966, initially specialized in constructing travel trailers but later diversified its offerings to include fifth wheels and motorhomes.
In 2008, they acquired the esteemed Leisure Travel Vans brand.
Focusing on their commitment to excellence, Triple E made a strategic decision in 2010 to discontinue manufacturing all other RV types, focusing solely on the Leisure Travel Vans line.
Within this niche, Leisure Travel Vans has made a name for itself by crafting stylish and functional Class B and B+ motorhomes, cleverly maximizing space for comfort and convenience.
Under the banner of Triple E RV, Leisure Travel Vans offers two remarkable models: Unity and Wonder, which symbolize the unity and wonder they bring to the world of recreational travel.
These rigs, approximately 25 feet in length, are revered for their sleek designs and high-quality craftsmanship.
With the capacity to accommodate up to four individuals, each of the two models boasts multiple floor plans, providing customers with ample choices. Interior and exterior storage options abound, enhancing the functionality and style of these exceptional motorhomes.
Leisure Travel Vans continues to set the standard for sophisticated and well-designed recreational vehicles, ensuring memorable and enjoyable journeys for their valued customers.
Leisure Travel Vans Class B/B+ Models
Little Guy Trailers
Privately Held
Little Guy Trailers operates a manufacturing plant located in Somerset, Pennsylvania, specializing in crafting teardrop trailers.
This privately held company has been dedicated to producing RVs since 2002, building a reputation for their unique and charming teardrop designs.
In July 2019, Little Guy Trailers became part of the Extreme Outdoors brand, following the acquisition of Liberty Outdoors' assets.
This development has further strengthened their position in the industry and allowed them to continue providing exceptional teardrop trailers to outdoor enthusiasts and adventurers alike.
Little Guy Teardrop Trailer Models
Little Guy Micro Max
Little Guy Mini Max
Little Guy Max
Little Guy Micro Max
My Pod
Midwest Automotive Design
Owned by REV Group
If you're looking for a high quality Class B then you'll want to consider Midwest Automotive Design. Based out of Elkhart, Indiana this custom RV manufacturer started making luxury travel vans for sports teams in 2001 when the Sprinter Van first came out.
They eventually moved into the RV segment when the request for custom van conversions started flowing in during the late 2000's. In 2017 they were acquired by REV Group as a way of bolstering the class B presence within the organization.
Midwest Automotive Design Class B Models
Gas Class B Motorhomes
Diesel Class B Motorhomes
Daycruiser
Weekender
Passage
Newmar Corporation
Owned by Winnebago
Newmar is one of the best motorhome brands you can find, and they make luxury RVs that are known all across the country.
They offer a wide range of Class A coaches with both diesel and gas engines to choose from. What's cool is that they have many different designs and layouts for their RVs.
You can buy a brand new one starting at around $120,000, but if you want all the fancy extras, it can get much more expensive.
Their entry-level model, the Bay Star Sport, is a good starting option. But don't be surprised if you see people spending a lot of money on a Newmar RV.
They have a super fancy one called the King Aire diesel pusher that starts at over $900,000! With all the add-ons and choices, it's possible to spend over a million dollars on it.
The best thing about Newmar's coaches is their top-notch quality and how long they last. They put a lot of effort and care into making them, and it shows. Their work ethic is tied to their faith-centered mission, which makes them even more special.
Newmar Corporation is based in Nappanee, Indiana, and they make Class A gas and diesel motorhomes. They've been in the RV business since 1968 and were privately owned until Winnebago Industries bought them in September 2019.
Even though some of their models were introduced back in the 1980s, they are still loved and trusted by many in the RV industry. The Dutch Star and Mountain Aire models have been really popular, and that's because Newmar was the first to introduce cool features like slide-out space in Class A coaches and the Comfort Drive™ steering system, which is now standard on all their models.
Even though they focus more on Class A coaches, Newmar also makes some awesome Class C and Super C coaches. These high-end vehicles are built on a Freightliner chassis, which means they are not only comfortable but also very powerful for a great travel experience.
Newmar Class A RV Models
Gas Class A Motorhomes
Diesel Class A Motorhomes
Canyon Star
Kountry Star
Ventana
Dutch Star
King Aire
New Aire
Mountain Aire
London Aire
Essex
Newmar Super C RV Models
Diesel Class C Motorhomes
NeXus RV
Privately Held
NeXus RV is a motorhome company based in Elkhart, Indiana. They make different types of motorhomes, including Class A, Class B+, and Super C models.
They started their business in 2010, and at first, they sold their RVs directly from the factory. But now, they sell them through dealerships.
Even though NeXus RV has been around for just over ten years, they have an interesting history. In 2010, two people named Dave Middleton and Claude Donati founded the company.
They started by selling their RVs directly, but in 2017, they changed their approach and began selling through dealers instead.
NeXus has become one of the fastest-growing motorhome manufacturers in the USA. They caught the attention of A & E Realty, a company owned by Lerman Enterprises, and in 2019, A & E Realty acquired a majority share in NeXus RV.
What's cool about NeXus RVs is that they offer a lot of customization options. They start with a basic floor plan, and then customers can upgrade and personalize their RV according to their preferences and needs. Buying directly from the factory makes the dream of owning an RV more affordable for many people.
NeXus makes various models of motorhomes that can be customized. Customers can change things like cabinetry, paint theme, and flooring. They can even add features like solar power or a fully functioning outdoor kitchen.
One of their models, the Class B+ Viper, is designed to be super efficient for exploring and visiting national parks. Another great thing is that NeXus allows buyers to build their own gasoline-powered motorhome if they don't want the standard design.
They have different models like the Phantom 25 with more sleeping space and the Phantom 31 with a larger kitchen area. And if you need bunk beds, there's the Phantom 32 model. So you can pick the one that suits your needs best!
NeXus Class A Motorhome Models
Gas Class A Motorhomes
Diesel Class A Motorhomes
NeXus Class B+ Motorhome Models
Gas Class B+ Motorhomes
NeXus Class C Motorhome Models
Gas Class C Motorhomes
Diesel Class Super C Motorhomes
Ghost
Rebel (4×4)
Triumph SC
Wraith
Verrado
Northern Lite
Privately Held
Northern Lite is a Canadian company that makes special RVs called truck campers. They're located in Kelowna, British Columbia, Canada. They've been doing this since 1989 and are privately owned.
At their manufacturing facility in Kelowna, everything is super modern, from the fiberglass shop to the plumbing department. What's neat is that they check every camper while they're being made, not just at the end of the assembly line.
In 2017, Northern Lite became part of KV Capital, which owns other cool things like Off Grid Trailers and Escape Trailer. But even though they got acquired, one of the original owners, Mac Donkin, still runs the company. Mac, along with Lloyd Gartrell, bought Northern Lite back in the early 90s.
Northern Lite is known for making lightweight truck campers that can handle all four seasons. Right now, they have 13 different models to choose from. No matter if you want a small camper for a short bed truck with a wet bath or a big camper for a long bed truck with a dry bath, they've got you covered!
Northern Lite Truck Camper Models
Limited Edition
Special Edition
Sportsman Edition
Northstar Campers
Northstar Campers is a family-owned business that makes truck campers. They're based in Cedar Falls, Iowa, and they've been doing this since 1955.
It all started when the Willett family began making truck campers in Cedar Falls. At first, the dad and son worked together, and they called their operation Texson Campers. Then, in the 1980s, the son, Rex, took charge, and they changed the name to Northstar.
For many years, the Willett family has been working hard to create the best truck campers out there. And the best part is that they're still family-owned and run, not owned by some big company.
In 2010, Trucker Magazine visited their factory again after being there just two years before. They were impressed to see that Northstar hadn't changed much, and they praised the company for its commitment to making top-quality truck campers. So, Northstar continues to do well and stays focused on making the best campers they can!
Northstar Truck Camper Models
Laredo
Liberty
Wind Bandit
600SS
TC650
850SC
650SC
Northwood Manufacturing
Owned by Northwood Investments
Northwood Manufacturing is a company based in La Grande, Oregon. They make different types of travel trailer RVs like toy haulers, fifth wheels, and truck campers.
The company was started in 1993 by a person named Ron Nash. They have around four hundred people working for them, which makes them one of the biggest employers in the area. You can find their manufacturing facility just outside La Grande, in Northeastern Oregon, surrounded by the beautiful Blue Mountains.
Northwood has been making RVs since 1993 and is owned by another company called Northwood Investments, which also owns Outdoors RV. So they have a strong presence in the RV industry and offer a variety of RV options for travelers to enjoy their adventures!
Northwood Manufacturing Travel Trailer Models:
Arctic Fox North Folk
Nash
Northwood Manufacturing 5th Wheel Models
Arctic Fox Grande Ronde
Fox Mountain
Northwood Manufacturing Toy Hauler Models
Bumper Pull
Northwood Manufacturing Truck Camper Models
Arctic Fox Camper
Wolf Creek
nüCamp RV
Privately Held
nüCamp RV is a reputable RV manufacturing company based in Sugarcreek, Ohio. Established in 2005, they have been producing a range of RVs, including travel trailers, teardrop trailers, and truck campers.
Previously known as Pleasant Valley Teardrops, the company underwent a name change to nüCamp RV in 2016, marking a significant milestone in their journey.
The founder, Joe Mullet, started his venture in 2004 when he transitioned from building lawn furniture to crafting teardrop trailers. With a strong commitment to quality and innovation, the company quickly gained traction.
Initially, operating from Joe's garage, they gradually expanded to a 3,000-square-foot shop and assembled a skilled team of local craftsmen.
One of the key aspects of nüCamp RV's philosophy is creating a culture of caring. This extends not only to their products but also to their team members and customers.
Over the years, their product offerings have diversified, and they take pride in their main travel trailer model, the AVIA, which stands out for its design and features.
In addition to the AVIA, nüCamp RV continues to offer a variety of teardrop trailers, providing comfortable camping experiences for adventurers seeking smaller yet well-equipped options.
The company's commitment to quality craftsmanship, along with their dedication to customer satisfaction, has contributed to their success and positive reputation within the RV industry.
nüCamp Teardrop Trailer Models
TAG & TAG XL
TAB 320 S
TAB CS-S Clamshell
TAB 400
nüCamp Truck Camper Models
Cirrus Lineup
Cirrus 620
Cirrus 820
Cirrus 920
Oliver Travel Trailers
Privately Held
Oliver Travel Trailers is a family-owned business based in Hohenwald, Tennessee. They've been crafting travel trailers since 2007 and sell them directly from their factory.
What makes these trailers special is that they're made of fiberglass, which is super durable and has fewer issues with leaks compared to traditional RVs. They hold their value better, too! Plus, since they sell directly to customers, they are more affordable than others.
If you want an Oliver camping trailer, you have to order it directly from the manufacturer because they don't sell them at RV dealerships. This means you get personalized service and can pick every detail when you place your order – just like building a house!
Oliver trailers are made with top-quality materials, similar to those used in high-quality yachts. They're built to last a lifetime, with very few parts needing replacement over a 20-year span. Even the frame and steps are made of aluminum, so no worries about rust.
One unique feature of Oliver trailers is their double-hull design. Most other fiberglass campers have a single hull, but Oliver's double hull allows for better insulation, making it one of the best 4-season fiberglass trailers out there. However, the double hull also adds some weight to the trailer, so there are pros and cons to consider.
All in all, Oliver Travel Trailers are known for their durability, quality, and insulation, making them a great choice for camping adventures.
Oliver Travel Trailer Models
Legacy Elite
Legacy Elite II
Outdoors RV Manufacturing
Owned by Northwood Investments
Back in 2009, Ron and Sherry Nash had a dream of making RVs that would let people enjoy the beauty of the Great Outdoors, no matter the weather or terrain. They called it "Mountain Tough Four Seasons Camping," and thus, Outdoors RV was born. Since then, they've been crafting trailers perfect for camping in your backyard or going off-road adventures.
Outdoors RV Manufacturing is located in La Grande, Oregon, and they make various types of RVs like travel trailers, fifth wheels, and toy haulers. They've been doing this since 2009 and are privately owned by Northwood Investments, which also owns Northwood Manufacturing.
Their travel trailers are designed for top performance and divided into four different types for various camping needs. But what makes them stand out is their "mountain tough" guarantee. These trailers are built to handle rugged mountain environments and go beyond the usual limits of the RV industry.
So, if you're a nature lover and want to experience the wonders of the Great Outdoors in any condition, Outdoors RV has just the right trailers for you! They are all about embracing the wild and making camping adventures truly memorable.
Outdoors RV Travel Trailer Models
Creek Side
Timber Ridge
Black Stone
Back Country
Outdoors RV 5th Wheel Models
Outdoors RV Toy Hauler Models
Bumper Pull
Palomino RV
Owned by Forest River
Palomino RV is a well-known RV manufacturer based in Colon, Michigan. They make different types of trailers, including travel trailers, fifth wheels, toy haulers, and truck campers.
They have a long history of making RVs, starting back in 1968. In 2002, Palomino RV became part of Forest River, a bigger company.
With over 50 years of experience, Palomino RV knows exactly what travelers need on the road. They create high-quality trailers that cater to various types of travelers, making sure everyone finds the perfect fit for their adventures.
One thing that sets Palomino apart is that they offer good quality RVs at very affordable prices. Since 1968, they've been making travel trailers, tent trailers, truck campers, fifth wheels, and park model trailers, providing options for all kinds of camping enthusiasts.
So, if you're looking for a reliable and affordable RV for your travels, Palomino RV is definitely a brand worth considering!
Palomino RV Travel Trailer Models
Columbus Castaway
PaloMini
Pause
Puma
Puma Destination
Puma XLE Lite
Puma Ultra Lite
Real-Lite Mini
SolAire Ultra Lite
Revolve
Palomino Fifth Wheel Models
Columbus
Puma
Puma Unleashed
River Ranch
Palomino Toy Hauler Models
Bumper Pull
Puma XLE Lite
Puma Unleashed
Fifth Wheel
Palomino RV Truck Camper Models
Panoramic RV
Panoramic RV is a fresh RV manufacturer from Canada, and they're located in Chambly, Quebec. They're new to the industry and currently working on getting dealers across North America.
Their specialty is a single floor plan for a Class B motorhome. What makes this Class B model stand out is the oversized panoramic windows it offers. Inside, it feels like a Class A-style floor plan, all packed within a Dodge Promaster 3500 High Roof 159WB chassis.
So if you're looking for a spacious and stylish Class B motorhome with big windows, Panoramic RV might be just what you need for your adventures!
Panoramic RV Class B Motorhome Models
Gas Class B Motorhomes
Phoenix USA
Privately-Held
Located in Elkhart, Indiana, Phoenix USA finds its roots in the motorhome industry, specializing in Class B+ motorhomes.
Since its establishment in 1996, this privately held company has been thriving in the market, offering a unique range of RVs directly from its factory.
One of the distinguishing aspects of Phoenix USA is its commitment to diversity and quality within its Class B RV lineup. With both gas and diesel models available, customers can choose from a wide selection of vehicles, catering to various preferences.
What sets Phoenix USA apart from its competitors is its innovative approach to motorhome manufacturing. They envisioned a new style of motorhome that falls between Class B and Class C, capturing the interest of RV enthusiasts seeking a unique and efficient vehicle.
This vision led to the development of the Phoenix Cruiser in 1997, which quickly became a staple in their lineup, offering multiple floor plans and garnering countless customer satisfaction ratings.
One of the most appealing aspects of Phoenix USA's motorhomes is the perfect balance they strike between comfort and luxury. Despite their smaller size, these motorhomes provide a cozy and lavish living space, while also granting access to numerous beloved sites that larger motorhomes struggle to reach.
Interestingly, the company's history is tied to the reputable manufacturer International Vehicles Corp, where Fisher served as the president and minority owner. At that time, Horizon and Falcon van campers were well-known products in the market.
Phoenix USA Class B+ Motorhome Models
Gas Class B+ Motorhomes
Phoenix Cruiser
Phoenix TRX
Diesel Class B+ Motorhomes
Pleasure-Way Industries
Privately-Held
Nestled in the scenic city of Saskatoon, Saskatchewan, Canada, lies the home of Pleasure-Way Industries, a renowned Canadian RV manufacturer.
The roots of this family-owned company reach back to 1986 when Merv Rumpel embarked on a mission to create Class B motorhomes that could withstand the test of time.
Over three decades of expertise in the RV industry have shaped Pleasure-Way into a trusted name, earning the admiration of countless adventurers and travel enthusiasts alike.
Craftsmanship is the heart and soul of Pleasure-Way's creations. True to the term "hand-crafted," their coaches are carefully assembled by skilled hands in Canada.
A solid tubular steel structure forms the backbone of these motorhomes, while each one dons a unique look thanks to handcrafted fiberglass coverings. The result? RVs that stand tall in both quality and performance.
For those eager to embrace the Pleasure-Way experience, it's worth noting that direct sales to the public are not on offer. Instead, their motorhomes can be acquired through the network of authorized Pleasure-Way dealers.
As you venture into the realm of Pleasure-Way Industries, keep in mind that factory pick-up options are not part of the journey. But fret not, for the impeccable craftsmanship and dedication to detail make the wait well worth it.
So, if you're seeking an unforgettable RV adventure, look no further than Pleasure-Way Industries. Their Class B and B+ motorhomes are a testament to passion, ingenuity, and a commitment to providing travelers with a cherished home on wheels. Embrace the open roads and embark on a journey that celebrates the joy of travel, the love of family, and the beauty of exploration.
Pleasure-Way Class B Motorhome Models
Gas Class B Motorhomes
Ontour 2.0
Tofino
Ontour 2.2
Diesel Class B/B+ Motorhomes
Ascent TS
Plateau XLTS
Plateau TS
Plateau FL
Rekon 4×4
Prime Time Manufacturing
Owned by Forest River
Welcome to the heart of RV craftsmanship in Wakarusa, Indiana, where Prime Time Manufacturing weaves dreams into reality. As a division of Forest River RV, this dynamic team has been curating stylish travel trailers since 2009, captivating both seasoned adventurers and newcomers alike.
With passion and expertise, they design and manufacture a delightful array of towable motorhomes at their headquarters in Wakarusa, Indiana, proudly bearing the label "Made in America."
Prime Time Manufacturing is all about excellence, dedicating their focus to creating top-notch towable motorhomes that redefine quality. Their catalog boasts a diverse range of fifth wheels and travel trailers, each a testament to the art of RV craftsmanship.
Join the ranks of travelers who have fallen in love with Prime Time's creations. From the sleek lines of their travel trailers to the spacious luxury of their fifth wheels, every journey with Prime Time Manufacturing is a testament to the joy of exploration and the comfort of home on wheels.
So hitch up your dreams and embark on a memorable adventure with Prime Time Manufacturing, where the road awaits and the possibilities are endless.
Prime Time Travel Trailer Models
Prime Time 5th Wheel Models
Redwood RV
Owned by THOR Industries
Located in Topeka, Indiana, Redwood Residential Vehicles reigns as a prominent RV manufacturer specializing in crafting luxury 5th wheels designed for full-time use.
In 2010, Redwood Residential Vehicles emerged as part of Crossroads RV, a thriving venture under the ownership of Thor Industries, which acquired Crossroads RV in 2004.
With a solid background in the RV business since 1996, Crossroads RV takes pride in being the manufacturer of the illustrious Redwood RV line.
Elegance and quality define Redwood RVs, setting them apart from other manufacturers in the industry. Not only do they lavish attention on the flashy features, but even the less glamorous components, like the underbelly of the rig, receive meticulous detail.
Pleasing interior fabrics, custom cabinetry, and cutting-edge technology form the essence of Redwood's dedication to delivering unmatched excellence.
The genesis of Redwood RVs was born from a keen eye on the market. Recognizing a need in the baby boomer demographic, Crossroads RV sought to fill the void by creating luxury fifth wheels targeted at this discerning group.
In a world where many baby boomers felt disenchanted by the limited options available, Redwood RVs became a symbol of change. Their aim was to challenge the notion that Class A motorhomes were the sole choice for this age group, proving that luxury 5th wheels could offer an equally delightful experience.
With Redwood Residential Vehicles, your journey transforms into an immersive experience of luxury and sophistication. Embrace the allure of their opulent 5th wheels and redefine your travels with a touch of elegance and comfort. Redwood RVs beckon you to savor the joy of exploration, proving that the road to adventure knows no age limit.
Redwood RV Fifth Wheel Models
Classic
White Sand
Silver Harbor
Beach Glass
Regency RV
Owned by Emahiser Group
Welcome to the heart of RV innovation in Fort Worth, Texas, where Regency RV thrives as a premier manufacturer of Class B and B+ motorhomes.
Regency's journey in the RV world began in 2015, initially as a privately held venture. However, in June 2020, the Emahiser Group recognized the potential and acquired the company, adding a new chapter to Regency's story.
The brainchild behind Regency RVs was Wayne Davis, an automotive enthusiast with a long history in custom classic American cars dating back to the 1970s. The name "Regency" itself harks back to Wayne's roots in the custom car business, Regency and Tuscany Conversions.
In 2014, the vision for Regency RVs was born, giving rise to their flagship Class B+ Luxury Motor Coach, the "Ultra Brougham," proudly perched on a Mercedes-Benz Chassis platform. Not stopping there, they also acquired the esteemed National Traveler brand, featuring a "Class B van built on the Ram Promaster chassis platform."
Under the ownership of the Emahiser Group since Wayne's retirement, Regency RVs continues to thrive. Wayne remains an advisor and consultant, bringing his wealth of expertise to guide the business into the future.
Crafted with precision, Regency RVs boast a fully equipped Mercedes-Benz 3500 Extended Dual Rear Wheel Chassis, specially designed for the company's unique offerings. Among their esteemed models are the Xalta, Ultra Brougham, and National Traveler, each embodying handcrafted luxury at an affordable price.
Embrace the allure of Regency RVs, where ingenuity and passion converge, delivering an extraordinary travel experience on wheels. Prepare to embark on unforgettable journeys, where comfort and style entwine, making every mile a cherished memory. With Regency, the road to adventure is paved with innovation and class, beckoning you to embrace the joy of RVing in unparalleled luxury.
Regency RV Class B/B+ Models
Xalta
Ultra Brougham
National Traveler
Renegade RV
Owned by REV Group
Nestled in the heart of Bristol, Indiana, emerges a trailblazing force in the world of recreational vehicles – Renegade RV. For two decades or more, they have been crafting masterpieces of Class B+ motorhomes, Class C wonders, and Super C behemoths, redefining the essence of adventure on wheels.
The course of Renegade's destiny shifted in 2017, as they were embraced into the arms of the esteemed REV Group, heralding a new era of innovation and excellence. Since then, Renegade RV has soared to even greater heights, leaving an indelible mark on the industry.
In the year 2020, the spotlight illuminated their Class B and B-plus models, where opulence meets practicality, and finesse intertwines with mechanical prowess. Setting foot inside these luxurious havens, one finds themselves surrounded by comforts that rival those of high-end coaches. With a sturdy foundation resting upon the reliable Mercedes-Benz 3500 Sprinter chassis, Renegade understands that the joy of traveling is best experienced in true comfort, and they leave no stone unturned in ensuring every detail exudes excellence.
Among the vast selection offered by Renegade RV, their Super C coaches stand tall, imposing figures that radiate power and reliability. Built on the formidable Freightliner M2 and S2RV chassises, these juggernauts guarantee that you will be noticed wherever your journey takes you.
On the other end of the spectrum, the Class C options balance finesse and function, a harmonious symphony that captures the essence of traveling with utmost ease and grace. Each Renegade creation is a testament to the tireless pursuit of perfection, catering to the dreams of adventurers and wanderers alike.
Renegade RV is a name that demands respect, and rightly so. From the quaint streets of Bristol, Indiana, they have carved a path of ingenuity and brilliance, leaving a legacy that stretches far and wide across the open roads of the world. So, if you seek to embark on an unparalleled voyage, Renegade RV awaits, ready to elevate your adventures to extraordinary heights.
Renegade RV Class B+ Models
Renegade Vienna
Renegade Villagio
Renegade RV uses the Mercedes Sprinter chassis for their Class B+ diesel motorhomes.
Renegade RV Class C Models
Diesel Class C Motorhomes
Diesel Super C Motorhomes
Renegade Icon
Renegade XL
Renegade Verona
Renegade Verona LE
Renegade Valencia
Renegade Explorer
Renegade Classic
Riverside RV
Privately-Held
Nestled in the heart of LaGrange, Indiana, Riverside RV proudly stands as a trailblazer in the realm of travel trailers. Their storied journey began in 2008, and over the years, they have woven a tale of craftsmanship and adventure that captivates the imagination.
At the heart of their offerings lies the Retro model travel trailers, a harmonious blend of style and practicality that beckons wanderers to embark on spontaneous escapades. With a design that transcends time, these trailers embody the essence of coolness, enticing travelers to hit the open road at a moment's notice.
In a picturesque setting near LaGrange, Indiana, the dream of Riverside RV took root in a modest backyard shed along the iconic US 20. Here, fueled by passion and innovation, a group of determined entrepreneurs began building their vision on wheels. Surrounded by the serene Amish country, the aura of tradition and attention to detail seeped into their workmanship, adding an unmistakable touch of artistry to each creation.
The artisans at Riverside RV embrace the Amish-driven ethos with reverence, and their commitment to excellence is evident in every step of the production process. The pride they take in their craft shines through, attracting travelers from all walks of life to partake in the joy of exploring the world in a Riverside RV travel trailer.
With a reputation built on reliability, innovation, and a keen sense of customer satisfaction, Riverside RV has become synonymous with quality and adventure. As they continue to inspire and redefine the way we travel, they invite you to join them on a journey filled with wonder, spontaneity, and unforgettable memories.
So, whether you seek the call of the open road for an impromptu adventure or a well-planned voyage, Riverside RV is your steadfast companion, ready to whisk you away to places unknown and make your travel dreams a reality. Step aboard a Riverside RV travel trailer and let the road unravel stories you'll cherish for a lifetime.
Riverside Travel Trailer Models
Roadtrek
Owned by RAPIDO Group
Roadtrek's roots can be traced back to Cambridge, Ontario, Canada, where it has been a prominent manufacturer of gas and diesel Class B motorhomes since 1980.
The visionary behind Roadtrek, Jac Hanemaayer, had his first taste of the RV industry when he collaborated on designing a unique model with Home & Park Vehicles Limited back in 1974.
Captivated by the process of merging the luxuries of a larger motorhome into a compact and easily maneuverable van, Hanemaayer's passion for the RV business intensified. This enthusiasm led him to take a decisive step – he acquired the company, embracing his role as an innovative entrepreneur.
In 1980, Hanemaayer's ingenuity came to life as he reimagined the Roadtrek motorhome, incorporating the now-famous sweeping roofline, lowered floor, and innovative three-section floor plan, setting a new standard for the industry.
While Roadtrek's journey has been filled with twists and turns, the late 2010s brought significant challenges. In 2016, the company was acquired by the Erwin Hymer Group, but the union ended on a less than positive note, with production coming to a halt.
However, the resilient Roadtrek brand found hope in 2019 when it was acquired by Groupe Rapido. The acquisition birthed Roadtrek Inc., now headquartered in Cambridge, Ontario, Canada, with an unwavering commitment to crafting top-quality Class B motorhomes exclusively for the North American market.
Roadtrek Class B Models
Gas Class B Motorhomes
Play
Play SRT
Play Slumber
Zion
Zion Slumber
Zion SRT
Pivot
Pivot Slumber
Diesel Class B Motorhomes
Roulottes Prolite
Privately-Held
Located in St-Jerome, Quebec, Canada, Roulottes Prolite stands as an innovative force in crafting featherweight travel trailers.
This esteemed company has a longstanding history, starting its journey in the RV manufacturing realm back in 2000, and they proudly remain privately owned.
As their name suggests, Roulottes Prolite proudly calls Quebec, Canada, its home, where they continue to create a diverse catalog of exceptional lightweight choices.
Among their impressive selection, the Lounge and Escapade models stand out as top-tier options for avid travelers seeking unparalleled adventures on the road.
Roulottes ProLite Travel Trailer Models
Suite
12V
Eco
Mini
Cool
Plus S
Lounge
Plus
Profil
Escapade
Evasion
Classic
E-Volt
Max
Xtreme
Roulottes ProLite Class B Models
E-Volution MS
E-Volution 2500
Rugged Mountain RV
Privately-Held
Nestled in the picturesque city of Boise, Idaho, Rugged Mountain RV stands tall as a renowned manufacturer of top-notch truck campers. What sets them apart is not just their exceptional craftsmanship, but also their deep-rooted family values that have been driving their success since their inception in 2016.
A fascinating tale of entrepreneurial spirit lies at the heart of Rugged Mountain RV. It all started with Jesse Collinsworth, the visionary owner, who also happens to be the mastermind behind the parent company, Tiny Idahomes. Jesse's journey took a transformative turn in 2014 when he decided to bid farewell to his life as a traveling electrician and venture into the realm of tiny home manufacturing.
The subsequent years witnessed the birth of the Rugged Mountain motorhome brand, with Jesse at the helm of affairs. In 2017, with immense pride, Collinsworth announced the production of their first two motorhome models. The response from the market was overwhelming, as consumers marveled at the unparalleled quality and innovation infused into every vehicle.
Unlike numerous motorhome companies hailing from Indiana, Rugged Mountain chose a different path, establishing its roots in Nampa, Idaho. Here, they established a modern and state-of-the-art manufacturing facility, enabling them to stay ahead in the fiercely competitive industry.
As Rugged Mountain RV flourished, they recognized the importance of putting their customers first. To empower their clientele and let them have a voice in the selection of their dream motorhome, the company took a bold step in September 2019.
They embraced a factory-direct sales model, cutting out dealers and fostering direct connections with their cherished patrons. As part of this customer-centric approach, they also began offering factory tours, granting clients an exclusive peek into the meticulous construction process.
The response was astounding. More than 75 percent of their esteemed clientele expressed a keen desire to embark on a factory tour before making a purchase. The tours not only offered an immersive experience but also reaffirmed the trust customers had in Rugged Mountain's dedication to excellence.
In a world where experience matters just as much as the final product, Rugged Mountain RV has struck the perfect balance. With passion and ingenuity driving their endeavors, they have managed to leave an indelible mark on the motorhome industry, transcending their relatively recent entry into the market.
In the breathtaking landscapes of Boise, Idaho, the saga of Rugged Mountain RV continues to unfold—a testament to the power of family, vision, and commitment to crafting extraordinary motorhomes that inspire awe in every journey.
Rugged Mountain Truck Camper Models
Granite – 11RL, 9RL
12SE
Denali – 3S, 1S
The RV Factory
Privately-Held
Introducing the exceptional world of the RV Emporium, a premier RV manufacturer nestled in the heart of Elkhart, Indiana, dedicated to crafting top-tier 5th wheels and toy haulers designed for full-time enthusiasts.
Established as a privately-owned enterprise in 2014, the RV Emporium made significant strides by acquiring the esteemed Augusta 5th wheel line and the beloved Weekend Warrior toy hauler line in 2016. Pioneering the industry, the RV Emporium embraces a factory-direct sales approach, ensuring unmatched quality and personalized service for its valued customers.
Among their remarkable offerings are the Luxe Elite and Luxe Gold models, two extraordinary luxury fifth wheels tailored for those seeking the pinnacle of style and comfort during road trips. The Luxe Elite features a classic floor plan, embodying a sense of time-honored elegance. On the other hand, the Luxe Gold elevates the concept of luxury living on wheels, providing an opulent full-time-living experience akin to a lavish apartment.
Indulging your wanderlust with sheer opulence doesn't end with their fifth wheel models; the Luxe Fifth Wheel from the RV Emporium also presents a luxury toy hauler option. This remarkable vehicle blends the best of both worlds, offering a full-time luxury-class experience while allowing you to bring along your treasured recreational equipment on every adventure.
The RV Emporium stands at the forefront of innovation, carving out a niche in the industry for providing unparalleled luxury and functionality for avid travelers. Unleash your wanderlust and embrace a life of boundless exploration with the RV Emporium's exceptional creations.
The RV Factory Fifth Wheel Models:
The RV Factory Toy Hauler Models
Fifth Wheel
Shasta RV
Owned by Forest River
Headquartered in the charming town of Middlebury, Indiana, Shasta RV stands as a distinguished manufacturer of travel trailers and fifth wheels, boasting a rich history dating back to 1941.
The roots of Shasta RV trace back to its visionary founder, Robert Gray, who established the company with a noble purpose in mind—to provide mobile accommodation for the valiant members of the United States armed forces during the wartime era. Little did he know that his venture would blossom into an industry giant that would shape the RV landscape for decades to come.
Among Shasta RV's impressive lineup, their prized fifth wheel model reigns supreme, distinguished by its opulent features, luxurious interiors, and generous floor plans. Towing this elegant wonder is a breeze for most modern cars, promising an unparalleled journey for any road trip enthusiast.
As the 1950s and 1960s dawned, Shasta motorhomes stole the spotlight on the open road with their signature wings adorning their sides. The distinct design became an icon, catapulting the company to the zenith of its success and paving the way for other ambitious RV manufacturers to emerge.
Through the years, Shasta RV thrived and evolved, maintaining its coveted status as one of the industry's most sought-after brands. The brand embraced progress, continuously developing larger, more innovative RVs to align with the demands of contemporary travelers. In doing so, they solidified their position as a formidable force in the ever-expanding RV market.
The 1970s witnessed significant changes in the company's ownership, with the likes of WR Grace Company and Coachman Industries Inc. taking the reins. However, despite the fluctuations, Shasta RV persevered, leaving an indelible mark on the industry's fabric.
In a surprising turn of events, the mid-2000s saw a temporary pause in Shasta's trailer production. Yet, in a remarkable twist, the brand experienced a renaissance in 2010 when Forest River revived it under its wings through the acquisition of Coachmen RV.
Once again, the iconic Shasta trailers graced the highways, bringing back the nostalgia of classic designs while infusing modern conveniences for a truly bespoke camping experience.
Today, Shasta RV stands as a testament to resilience and innovation. Its legacy continues, captivating adventurers and history enthusiasts alike, as they embark on journeys that blend the best of vintage aesthetics with contemporary comfort.
Shasta Travel Trailer Models
Shasta Fifth Wheel Models
Safari Condo
Privately-Held
Meet Safari Condo, the trailblazing RV brand from the heart of Canada in Saint-Nicolas, Quebec. With their rich legacy dating back to 1997, Safari Condo has been an eminent force in the RV manufacturing industry, specializing in crafting exceptional travel trailers and Class B motorhomes.
As a privately held enterprise, Safari Condo takes great pride in their commitment to excellence, ensuring every RV they produce is a testament to their unwavering dedication to quality and innovation.
The much-celebrated Safari Condo Alto travel trailer is a true marvel, available in an array of distinct models. From the elegant fixed roof versions to the versatile retractable roof variants, these trailers offer a perfect blend of sophistication and functionality for all your travel desires.
Embodying the spirit of adventure, Safari Condo's Class B motorhomes embrace practicality and ergonomic design without compromising on style or comfort. Tailored to thrill-seekers and wanderers alike, these motorhomes are thoughtfully built on diverse chassis from renowned brands such as GM (Savana), RAM (ProMaster), and Mercedes (Sprinter).
Elevate your travel experiences with Safari Condo, where passion for exploration meets engineering excellence, ensuring your journey is nothing short of extraordinary.
Safari Condo Travel Trailer Models
Alto R Series
Alto F17 Series
Alto F21 Series
Alto A21 Series
Alto F24 Series
Safari Condo Class B Models
Gas Class B Motorhomes
ProMaster MX18'
ProMaster XL21' Plus
ProMaster XL21' Flex
Transit XL Plus
Transit XL Flex
ProMaster XL Go-Van
Diesel Class B Motorhomes
Sprinter L19' LX
Sprinter L19' LDX
Sprinter XL22' Plus
Sprinter XL22' Flex
Sprinter XL Go-Van
Starcraft
Owned by Thor
In the picturesque town of Middlebury, Indiana, StarCraft has been a prominent force in the travel trailer and fifth-wheel manufacturing industry for an extensive period. The roots of this esteemed company trace back to 1903, when it first emerged as a reputable farm equipment manufacturer.
As time passed, they ventured into marine manufacturing, eventually diversifying their offerings by introducing tent campers in 1964.
Embracing a journey of growth and success, StarCraft excelled in both the farming and marine sectors, garnering recognition for their exceptional workmanship. The company's trajectory took a significant turn when Lloyd Bontrager, a visionary who later founded Jayco, introduced a revolutionary lifter system that catapulted StarCraft to new heights.
In 1991, StarCraft became a part of the renowned Jayco family, marking a momentous milestone in its history. Subsequently, as Jayco became part of Thor Industries in 2016, StarCraft continued to flourish under this new umbrella.
Despite experiencing changes in ownership over the years, StarCraft has consistently demonstrated a steadfast commitment to excellence. Their unwavering passion for innovation and dedication to producing top-quality travel trailers, including exceptional models like the Mossy Oak and Launch Outfitter, stand as a testament to their enduring success.
Today, StarCraft remains a shining star in the RV industry, beloved by enthusiasts for their exceptional craftsmanship and remarkable products.
Starcraft Travel Trailer Models
Autumn Ridge
Super Lite
Super Lite Maxx
Starcraft GSL
Starcraft Fifth Wheel Models
Sunset Park RV
Privately-Held
Nestled in the heart of Shipshewana, Indiana, Sunset Park RV stands as a notable producer of travel trailers and toy haulers. The company operates on a privately-owned basis and has been serving the RV industry since 2007.
The founder of Sunset Park RV, Merle Schmucker, embarked on his entrepreneurial journey at the tender age of 17. In 2005, he set up a construction company in Florida, where he gained prominence for building high-end homes adorned with dome structures and a plethora of unique architectural elements.
Two years later in 2007, drawn by the call of his hometown and the desire to rear his family in Shipshewana, Schmucker ventured into the RV industry. His innovation and commitment to quality that once helped create opulent homes were carried over to his travel trailers and haulers. It can be said that the same ethos that went into constructing extravagant homes a decade ago continue to shape the travel trailers today.
Since the inception of Sunset Park RV, the company has prioritized creating sturdy and adaptable trailers, with an unwavering focus on the build quality. Consequently, they have successfully designed a range of trailers that caters to diverse adventure styles, from adrenaline-charged off-road escapades to high-volume cargo hauling.
Sunset Park Travel Trailer Models
Volt
Sun Lite
Sun Lite LTD
Sunray
Sunset Park Toy Hauler Models
Bumper Pull
Thor Motor Coach
Owned by Thor Industries
Established in 2010, the Elkhart-origin motorhome producer, known for its luxurious diesel pushers, is recognized for their large-scale Class As and more compact Class C/Super C and Class B/B+ coaches. Notable Class A models include the Hurricane, Challenger, and Miramar series. Their diesel engine offerings boast the Palazzo, Aria, Venetian, and Tuscany models. Renowned Class Cs such as the Chateau and Four Winds are also part of the Thor range, blending superior construction quality with cost-effectiveness and a size that's easy to maneuver.
Thor Motor Coach, headquartered in Elkhart, Indiana, fabricates Class A, Class B & B+, and Class C motorhomes, along with toy haulers. As a subsidiary of Thor Industries, it was birthed in 2010 following the amalgamation of Damon Motor Coach and Four Winds International, two firms previously acquired by Thor Industries.
Thor Motor Coach produces a range of petite yet plush motorhomes like the Palazzo and Venetian. They are widely recognized as Thor Industries, a parent company that possesses a multitude of globally loved brands. Even if you're enjoying the luxury of an RV under a different moniker, it's probable that Thor Industries paved the way for it.
With the belief that Class B models serve as a fantastic initiation to the RV lifestyle, Thor Motor Coach ensures their B models deliver a wonderful amalgamation of straightforward design, spacious layout, and numerous comfort features. Both models utilize a RAM Promaster 3500 XT Window chassis as a foundation.
Being an industry behemoth, they house numerous acclaimed RV brands under their umbrella, which results in countless model variations. Nonetheless, one of their recent additions may outshine all: the RUV, or recreational utility vehicle. This sleek machine crams all the homely comforts into a compact frame, making it perfect for traversing any road.
Thor Motor Coach, always breaking the mold, introduces what seem like ordinary Class A and C motorhomes, but with an extra hauling space that transforms them into a luxurious, multi-purpose mobile mansion complete with a garage.
Thor Class A RV Models
Gas Class A Motorhomes
Axis (RUV)
Vegas (RUV)
A.C.E.
Resonate
Hurricane
Windsport
Miramar
Luminate
Indigo
Challenger
Outlaw
Diesel Class A Motorhomes
Palazzo
Aria
Venetian
Riviera
Tuscany
Thor Class B Models
Gas Class B Motorhomes
Dazzle
Twist
Scope
Sequence
Rize
Tellaro
Diesel Class B Motorhomes
Sanctuary (4×4)
Tranquility (4×4)
Diesel Class B+ Motorhomes
Thor Class C RV Models
Gas Class C Motorhomes
Chateau
Compass AWD
Echelon
Four Winds
Gemini AWD
Outlaw
Quantum
Diesel Class C Motorhomes
Chateau Sprinter
Echelon Sprinter
Four Winds Sprinter
Quantum Sprinter
Tiburon Sprinter
Delano Sprinter
Diesel Super C Motorhomes
Inception
Magnitude
Omni
Pasadena
Thor Toy Hauler Models
Gas Toy Hauler Motorhomes
Outlaw Class C
Outlaw Class A
Tiffin Motorhomes
Owned by Thor Industries
Renowned for their superior quality and exceptional craftsmanship, Tiffin produces a wide variety of both Class A and Class C motorhomes. Their Class A lineup includes models with both gasoline and diesel pusher engines, all outfitted with lavish amenities and expansive living spaces.
Headquartered in Red Bay, Alabama, Tiffin Motorhomes specializes in the manufacture of Class A and Class C motorhomes. The company has a rich history dating back to 1972 when it was established as a family-owned business. However, it was eventually acquired by Thor Industries towards the end of 2020.
Despite its growth and success over the years, Tiffin maintains its original family-run ethos, which has undoubtedly contributed to its unwavering commitment to quality and superior customer service. Even though it has sold more than 60,000 units since its inception in the 1970s, it has managed to maintain a personalized, high-end feel to its customer interactions.
Although Class C motorhomes aren't the primary product of Tiffin, the brand doesn't compromise on luxury and power even in these models. The Wayfarer, a Class C motorhome, stands as a testament to this. Constructed on a Mercedes-Benz 350 Sprinter framework, these nimble and robust motorhomes are the ideal choice for camping enthusiasts seeking to explore even the most inaccessible camping sites.
Tiffin Class A Motorhome Models
Gas Class A Motorhomes
Diesel Class A Motorhomes
Allegro Breeze
Allegro RED 360
Allegro RED 340
Allegro Bus
Zephyr
Phaeton
Tiffin Class B Motorhome Models
Tiffin uses the Mercedes Sprinter chassis for their Class B diesel vans.
Tiffin Class C Motorhome Models
Gas Class A Motorhomes
Diesel Class C Motorhomes
Diesel Super C Motorhomes
VanLeigh RV
Owned by Thor Industries
VanLeigh RV, originally headquartered in Burnsville, MS, was a renowned manufacturer of fifth wheels. The enterprise came to fruition in 2014, thanks to the joint effort of three Tiffin family generations.
By 2019, it had morphed into a division of the family-run Tiffin Motorhomes. However, in the waning days of 2020, both VanLeigh and the complete range of Tiffin products were acquired by Thor Industries.
Subsequently, in March 2023, VanLeigh halted its operations when Tiffin chose to focus its resources and efforts on motorized RVs.
VanLeigh Fifth Wheel Models
VanLeigh Toy Hauler Models
Venture RV
Owned by Thor Industries
Operating out of Shipshewana, Indiana, Venture RV is a producer of lightweight caravans designed for travel. Originally, it began as a subset of K-Z RV before being integrated into Thor Industries, following the latter's acquisition of K-Z in 2014.
Tracing back to its roots, KZ began its journey in 1972 by constructing truck campers. Shortly thereafter, it expanded its portfolio by incorporating Sportsmen® travel trailers. Since that point, there has been no turning back for the company.
Venture RV Travel Trailer Models
SportTrek
SportTrek Touring
Stratus
Sonic
Sonic X
Sonic Lite
Winnebago Industries
Owned by Winnebago
It's likely you've heard about this manufacturer from America, so essential to the industry that their brand is frequently used interchangeably with RVs. Situated in Forest City, Iowa, Winnebago Industries, has been operational since 1958, meaning they've been a market stalwart for over half a century. Little wonder their popularity is unmatched!
Winnebago boasts an extensive product lineup. They offer everything from grand Class A diesel pushers to nimble travel trailers. Their Minnie Winnie line is a crowd-pleaser, providing high-end features in compact Class C designs. This translates to getting more for less, as these models are priced competitively.
Winnebago, being an industry benchmark, has its motorhomes and travel trailers sold through numerous RV dealers throughout the country and even overseas.
The headquarters of Winnebago Industries is in Forest City, Iowa. They manufacture an array of RVs including Class A, B, and C motorhomes, travel trailers, fifth wheels, and toy haulers.
Established in 1961, the brand Winnebago has become a classic symbol of America and is a company with public trading status. The name Winnebago has turned into a common descriptor for campers and related vehicles. For enthusiasts, the name signifies some of the highest quality RVs ever crafted, boasting more Class A models than any other manufacturer. Trustworthy, inventive, and luxurious – these are the attributes that have made Winnebago a dominant force in the industry.
The Class B models are versatile campervans, perfect for various camping activities and the great outdoors. Space isn't a problem with these vans as they can comfortably house up to three occupants, and different models provide unique amenities such as pop-tops, solar panels, and power stations for each user.
It is challenging to express new praise for Winnebago coaches because much has already been said. With models designed to fit nearly all budgets and a variety of slides and upgrade possibilities, there's undoubtedly a Class C Winnebago suitable for anyone out there.
Winnebago Class A Models
Gas Class A Motorhomes
Adventurer
Sunstar
Sunstart NPF
Vista
Vista NPF
Diesel Class A Motorhomes
Winnebago Class B/B+ Models
Gas Class B Motorhomes
Roam
Travato
Solis
Solis NPF
Solis Pocket
Gas Class B+ Motorhomes
Diesel Class B Motorhomes
Boldt
Era
Winnebago + Adventure Wagon
Revel
Roam Open Concept
Winnebago Class C Models
Gas Class C Motorhomes
Ekko
Minnie Winnie
Spirit
Diesel Class C Motorhomes
Winnebago Travel Trailer Models
Hike 100 FLX
Hike 100
Minnie
Micro Minnie
Micro Minnie FLX
Voyage